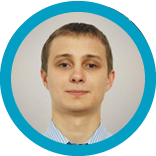 This research is brought to you by SweetRush's senior software engineer, Andrew Kubay, who was given the task to investigate this newcomer to the LMS scene as a potential inexpensive alternative. Given our experience with WordPress as a content management system, we were intrigued!
What Is LearnDash?
Simply put, LearnDash is a WordPress plug-in that turns any WordPress-based website into a learning management system (LMS). The creators of LearnDash did their best to combine the existing functionality of WordPress with the basic needs of e-learning course management. In addition, they are using this newly opened channel to provide recommendations and practical expert advice to the e-learning community.
Functionality
Here's a short list of what the system offers:
Ability to create an unlimited number of courses and lessons
Certification capabilities
Schedule-based access to the courses and other study materials
Use of existing e-learning materials
An important caveat here: The system does not support SCORM, choosing instead to concentrate exclusively on Tin Can/LRS support.
Manual registration and different access levels to the courses
E-commerce component: native integration with PayPal, 2CheckOut, and JigoShop makes it a perfect solution for e-learning resellers
Visual progress bar
Advanced reporting capabilities
Authoring of the scored assessment tests; support of basic knowledge check formats, including multiple choice and other favorites
Course-level timers
Learner feedback mechanism
Integration with any WordPress template: a very important feature given the abundance of the WordPress sites and templates existing today. This means that your LMS look and feel can be adjusted per-design with fewer limitations compared to most standard LMS systems.
Pricing
No doubt is the biggest attraction of this system. At the time of this writing, the cost of the plug-in is just $99 USD on premise, or $99/month for the SaaS option (hosted by LearnDash). Again, at this time, even the SaaS option offers an unlimited number of users.
E-Learning Protocols Support
Tin Can: full support
SCORM: can run, but without the exchange of information.
This means that SCORM packages will open and perform, but will not report completion or scoring, and may not bookmark if the bookmarking depends on LMS.
Note: Based on our communication with LearnDash, this may or may not change in the future.
Look and Feel
No surprise here: The admin interface has the familiar WordPress look, which should make the life of experienced WordPress users much easier.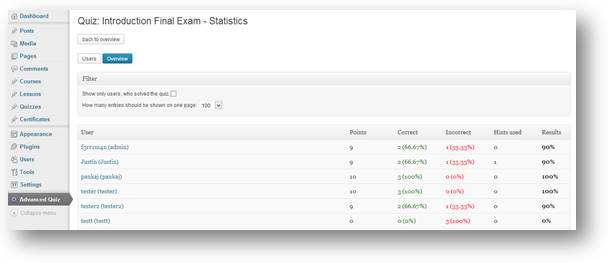 Summary
Pros:
Cheap
Ease of use and configuration
Native integration with WordPress: one of the most widely used content management systems in the world today
This is particularly important given the number of existing WordPress templates, as well as the number of WP-proficient developers.
Strong e-commerce component
Tin Can support!
Cons:
Lack of SCORM support
Potential integration issues with other WordPress plug-ins
Now, this is more of a "gut feeling" than a definitive con, but our experience shows that out-of-the-box plug-ins have a good chance of encountering a conflict when used together. Something to keep an eye on.
Bottom Line
On paper, LearnDash is a very viable option for anyone looking for a quick and inexpensive LMS solution. Many companies need a rudimentary level of control over their e-learning content and users, without the extravagance (cost and overhead) of a standard LMS. For these companies, even a low-end, $20,000 a year, LMS solution may be overkill, whereas LearnDash may do the job for a fraction of the price tag.
In reality… We shall see. SweetRush will certainly keep a close eye on this interesting and promising product.
Please feel free to share your thoughts and comments. Don't forget to visit other sections of our colorful, creative, and very informative website, which, by the way, was created in… you guessed it… WordPress.
More information on LearnDash and its features
Andrew Kubay conducted his research in June 2013, and will continuously monitor the progress of his study subject. Stay tuned for more interesting summaries, updates, and observations from Andrew and the entire SweetRush engineering team.