JOIN US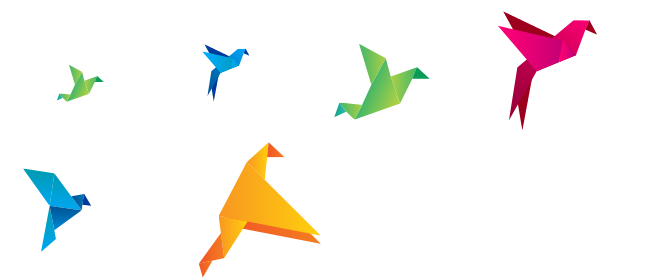 Are you seeking…


To be surrounded by smart, hard-working, and caring people?
To feel proud of the work that you do?
To make a difference and positively affect lives?
A truly supportive team culture?
A dynamic, growing, cutting-edge company?
"My journey at SweetRush so far has been great. Hit the floor 'walking fast.' Lots of fantastic people, processes, and projects. I love the challenges and love seeing the new courses as they come out!"
— Chantal Dumas, QA Manager
"One of the best companies to work for! I've had such positive experiences. The support and sense of community is amazing! I'm right where I should be!"
— Trina Jones, Project Manager
"The team environment is great. Even though we're not sitting in the same physical location, the collaboration and support I've experienced has been amazing!"
— Krisa Brilliantes, Creative Director
"What I've learned about SweetRush people is that they are smart, quick, collaborative, fun, hard-working, patient, and creative. The thing I've learned is to 'just ask,' and SweetRush people will go out of their way to help you figure out how to accomplish whatever you need to accomplish. Amazing!"
— Heidi Bruins Green, Performance Consultant and Instructional Design Contractor
"I love working with the SweetRush team! Everyone I have worked with has a high level of professionalism, expertise, strong work ethic, and quality leadership. I have a great amount of respect for all I have worked with and I have enjoyed projects that are challenging and push me to be my best."
— Steve Chamberlain, Instructional Design Contractor
Check out our job openings!
UX / UI Lead Designer
Hi! We are a creative, young team dedicated to making the world a better place through e-learning. We're looking for wicked-smart people with an interest in projects that will consistently hone the tools in their skill sets, and give them opportunities to develop new ones.
Are you up for the challenge? As a senior UX/ UI designer, you'll work with the creative director in the production of visual concepts and final designs for digital courses, websites and applications, gamified solutions, and much more!
Key Responsibilities:
Ideation, brainstorming, and development of digital/interactive solutions
Conception and creation of graphic interfaces that address user goals and business goals
Translation of product requirements into wireframes and prototypes
Creation of multiple solutions, thinking through all possible user scenarios
Refinement, maintenance, and enforcement our clients' design guidelines
Creation of UI libraries, templates, and assets
Preparation of style guides
Organization and promotion of user research activities
Planning, conducting, and facilitating usability testing sessions
Sharing your knowledge and skills with your fellow teammates as a way to improve results
Additional duties as assigned
Qualifications:
3+ years of verifiable experience in UX/UI design
Outstanding, flexible, creative, stylish design skills
Obsession with crafting simple, intuitive, and delightful user experiences and designs
Conceptual and visual problem-solving skills
Experience working within existing brand guidelines
Solid portfolio demonstrating expertise in the design of intuitive and user-friendly interfaces in web and mobile projects
Proficiency with design tools (Photoshop, Illustrator, InDesign, Flash, After Effects, etc.)
Proficiency with wireframing and prototyping tools (Axure, InVision, OmniGraffle, Balsamiq, Flinto, and others)
Experience with user research tools and techniques (user and stakeholder interviews, card sorting, persona creation, usability testing, etc.)
Solid understanding of HTML5 and CSS3, as well as some JavaScript chops
Soft Skills:
Impeccable communication, presentation, and interpersonal skills
Ability to analytically defend your design decisions
Deep empathy for your users
"Roll up your sleeves" attitude to get things done
Self-motivated and passionate about learning
Neither scared of giving nor receiving constructive and honest feedback
Excellent time-management and organization skills
Ability to juggle with various projects and meet tight deadlines
Perfect written and spoken English
Job Type:
Remote. You must have your own computer and a stable Internet connection.
Location:
Ideally Costa Rica, or countries with a similar time zone (UTC/GMT -6 hours).
Apply Here
Freelance: Graphic and Multimedia Designer
We are looking for a self-motivated and organized team player who is an outstanding graphic and multimedia designer. This position will initially be part of our freelance pool; however, strong candidates will be used frequently for internal collateral, as well as for longer-term ongoing projects.
Key Requirements:
Strong experience in Adobe Photoshop, InDesign, and Illustrator
Advanced experience manipulating images: photo-retouching, image search, resizing, image montages, etc.
Ability to create PDFs from InDesign
Experience in branding, infographics, and layout design
Ability to create basic motion in Flash
Ability to produce sketches to demonstrate illustration ideas and concepts
Very detail-oriented and organized
Works fast and does not require a lot of direction
Fluent English skills
Internet skills
UI design experience a plus
Preferably located in Costa Rica
If you are interested in creating strong visuals to help the world communicate information better, please through the link below. Be sure to include your hourly rate, preferred working hours, and a short paragraph about yourself and what you can bring to our team.
Please send over a few examples of your work, as well as a brief description of the audience and business or social drivers behind it.
Apply Here
Creative Director
SweetRush Creative Director

Are you a Super-Star Multimedia Creative director, ready to work from home for a high-spirited, creative, fast moving eLearning company?

SweetRush is a US company focused on delivering training/performance improvement courses and on-line marketing materials. Started in San Francisco, we went virtual in 2009 and our teammates are located in the US and worldwide.
Much of what we do is 'eLearning' and we are at the top of the industry in graphical, interactive, immersive simulations and gamification. No matter what the deliverable, our goal is to create an experience that engages learners in the process of change and the acquisition of knowledge to improve their performance. We are extremely strong in this capacity and are looking for another very key member of our team.
Please read: Seriously, our creative team is very strong and headed up by John-Carlos Lozano, a creative force of nature. We are looking for someone to operate at JC's level. If you are not an extraordinary, creative, superstar talent, this is not the right position for you!!

You should have strong conceptual skills and superior hands-on design skills related to graphics and interactive projects including UI design, mobile, web and gaming. You should always be exploring emerging creative technologies. You should be familiar with e-learning and the underlying principles of why visuals have impact and can affect change.

Responsibilities:
Start-to-finish creative direction
Concept creation-to-storyboard creation, client facing and presentations
Create visual mocks as well as final designs for projects and proposals
Hands-on creative development. as needed
Supervise, organize, inspire and collaborate with others on team
Provide quality control and creative sparks over concepts and projects
Requirements:
USA-based preferred (in all cases, time zone compatibility required)
Set up to work at home
Experience in all the responsibilities identified above
Capable of leading projects from creative concept to delivery
Accomplished in using the full array of digital media creative tools
Experience working in interactive multimedia, UI, web, animation, 2&3D, infographics, branding design and marketing
Technology warrior, an inquisitive lifelong learner, not timid
Excellent verbal and written English and comfortable presenting concepts to clients
Excellent time management and a multi-tasker
Warm, wonderful communicative team player
Passion and commitment

If you are the right fit and extremely interested, please send the info below:
Cover letter: Who are you and why are you the perfect fit for this position?

Resume: Please include your studies, work experience, creative passions and anything else you think appropriate

Examples /links to your work or portfolio
Apply Here