Be surrounded by smart, hard-working and caring people.
Feel proud of the work you do.
Experience a truly supportive team culture.
Be part of a dynamic, growing, cutting-edge company.
Make a difference and positively affect lives.
Together, with diversity, we are all stronger!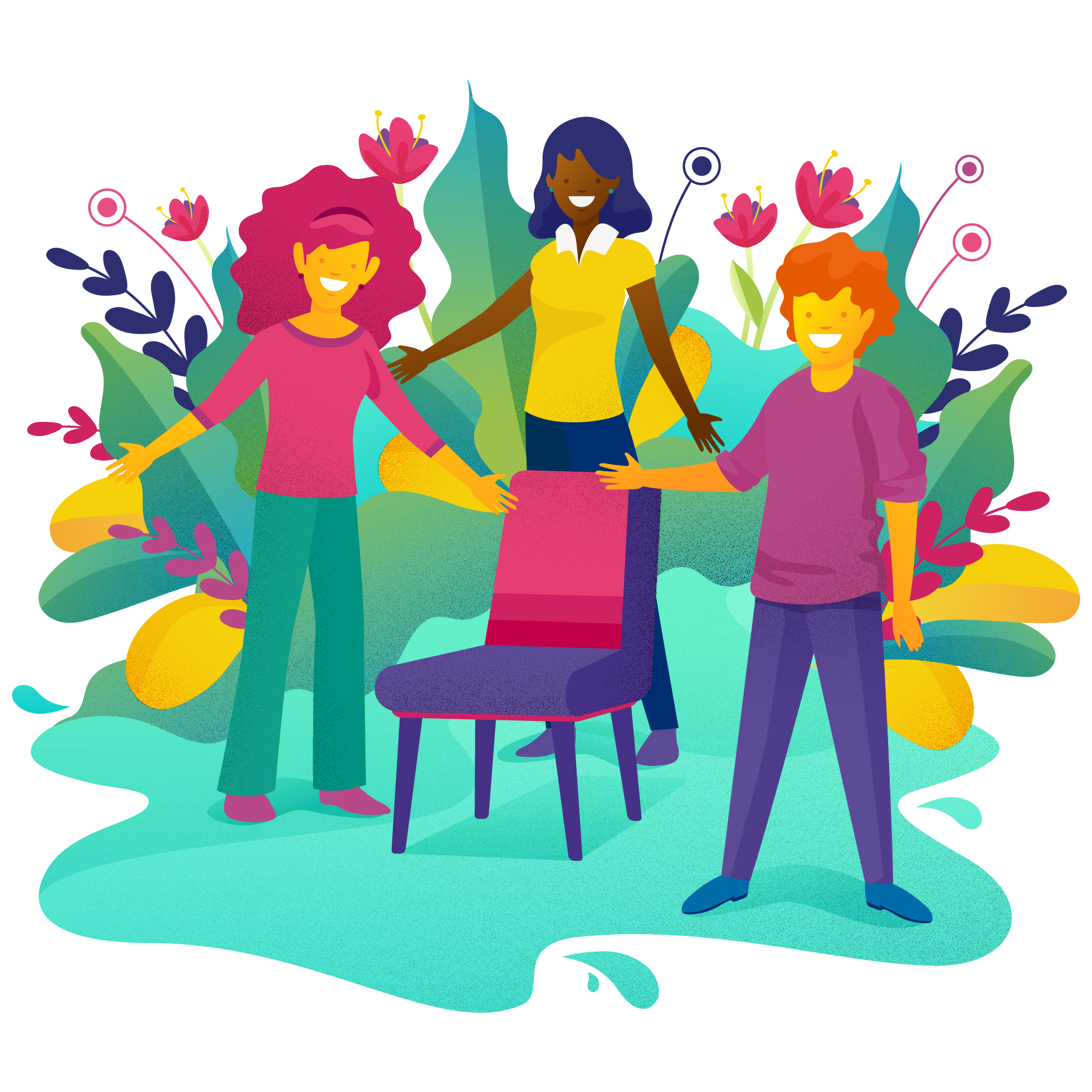 "I wish everyone could have the experience of working for SweetRush. I have had the pleasure of working with conscientious, kind, caring, hard-working, and creative people every single day for much of the last 7 years. There is not a 'bad apple' in the bunch - and I am not exaggerating."
— Project Manager
"I hear more and more on client calls that SweetRush is synonymous with 'quality' and 'performance.' And why not? We treat each other well, we treat our clients well, and we pour our imagination and creativity into our work."
—(ROLE WAS NOT SHARED)
"There are a lot of pros to working for SweetRush if you are an independent, self-motivated individual who thrives in a virtual environment: a lot of defined processes, extensive onboarding and mentoring for new employees and freelancers, solid project management team, no micromanagement, open door policy and support from leadership and managers."
—Project Manager
"The ability to work remotely anywhere in the world is highly attractive along with working with exceptional people and clients. This company is a people first group. Everyone is very skilled at their roles across the projects and even more so at personal interactions."
—Creative Director
"The company loves and values all of its employees, and makes every effort to build a strong corporate culture. The company has great clients, and offers employees wonderful opportunities to work on excellent projects. You would be hard-pressed to find a better group of people to work with."
—Creative Director
Being virtual means we work with the very best talent all over the world.
Australia
Brazil
Canada
Chile
Costa Rica
Germany
Indonesia
Mexico
Netherlands
Nicaragua
Philippines
Spain
Ukraine
United Kingdom
United States
Find out what it means to be virtual.
We appreciate your desire to be proactive and contact us directly via email or Linkedin. But...please do not. We just do not have the bandwidth to respond. Our process works well, and if you apply via this page, and if your skills line up with a need we have, we will reach out. We'd greatly appreciate your following this process!
Your contact information is necessary to SweetRush's recruitment process. We respect your privacy and will treat your personal information as confidential. Please review our Job Applicant Privacy Notice to learn how we keep your data safe.
Don't see the position you're looking for?
Don't go away; please apply here. We're always looking for new talent.
Check out the latest from our Instagram feed! Every two weeks or so we let a different SweetRushian "take over" our account and share the essence of their days working from home: what's on their desk or on the menu for lunch, furry officemates, hobbies, family, and fun times…unedited and unfiltered! Well, that last part is up to them. 🙂