In 2009, we made the decision to go virtual—and we're glad we did.
Today, SweetRush is a completely virtual company, with a geographically dispersed network of clients and team members. Working virtually provides tremendous benefits for you and for us.
We are not limited by time zones, working hours, or geography. This enables us to be more productive and responsive, and to recruit the best talent possible, wherever they may be.
And there is no commute, saving time and resources!
We have managed virtual teams for more than nine years, and have established best practices, including tools for scheduling, sharing, communication, and collaboration.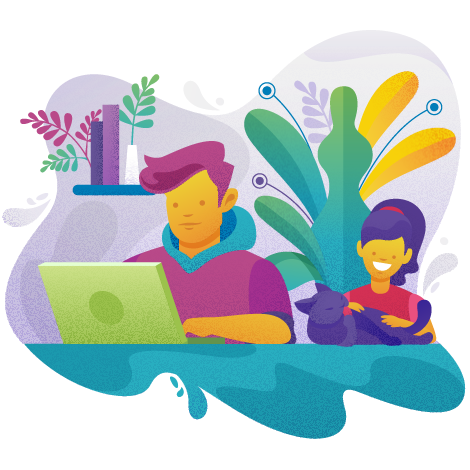 Everyone Feels Connected
But our key to success is maintaining our strong company culture. We are proud to provide a flexible, supportive, and collaborative work environment in which everyone feels connected.
Working at home is increasingly an important part of talent management and has succinct benefits for both employees and management.
We'd be glad to share our positive experience of being virtual with you.
We've been managing virtual teams since our inception. The best practices we offer below come from more than 10 years of lessons learned.
Get your tools for collaboration and communication.
You need email, of course. You will also need common tools for calls, text, chat, screen sharing, and video. Tools for document sharing, extranet sites, and large file exchanges are also critical for knowledge management. Beyond the basics, tools for virtual white-boarding and collecting ideas and inspiration may help bring your virtual team together. Check out Skype, Google tools, GoToMeeting, Lucid Chart, Box, DropBox, and Pinterest.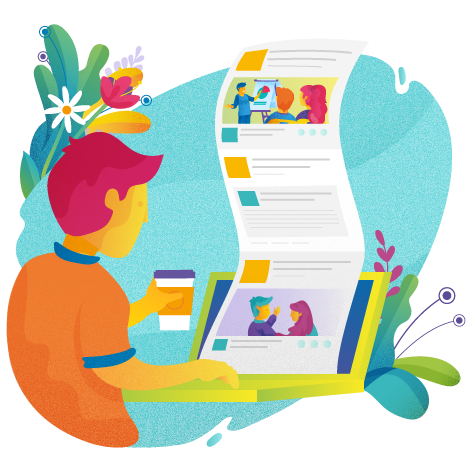 It's not just about the productivity tools.
Create opportunities for social interaction. In a brick-and-mortar office environment, these events may happen more spontaneously (and easily because of proximity). Consider using tools like Facebook and Yammer to create a dedicated place for sharing personal stories and photos.
Another way to bring a group together is a virtual happy hour as a video chat or group text chat.
Set up your infrastructure.
A distributed team creates specific challenges for IT: You need to provide access to servers and databases, while addressing security needs. Also, it's not as easy to swap out someone's computer when it's not working. Tools like Team Viewer enable IT professionals to remotely access individuals' computers, allowing them to more easily diagnose and fix issues.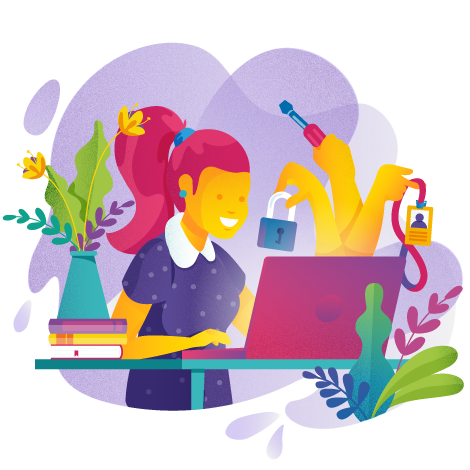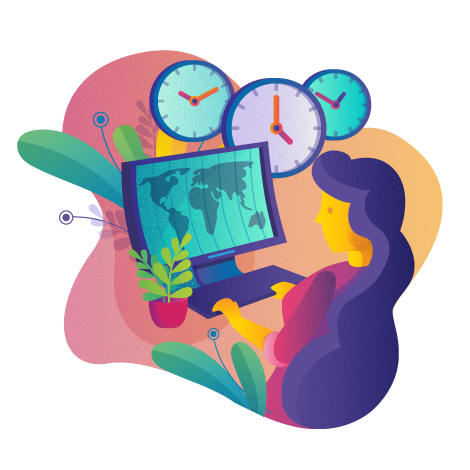 Heighten your awareness of time zones.
Flexibility is really the key here. Where do you conduct most of your business? People in other time zones may need to shift schedules to accommodate the larger team or key stakeholders. Also, be aware that not everyone practices Daylight Savings time (for example, Arizona does not).
Many calendar tools offer a way to see multiple time zones at once. For more periodic needs, the World Clock Meeting Planner is a great tool.
Recognize when you need face-to-face time.
There is still tremendous value in face-to-face meetings, where you can see body language and have a greater opportunity to bond. Kickoff meetings are a great example: The team is just forming, and dedicated time to learn everyone's communication styles is invaluable.
Periodic in-person leadership meetings and working sessions have been beneficial for our team.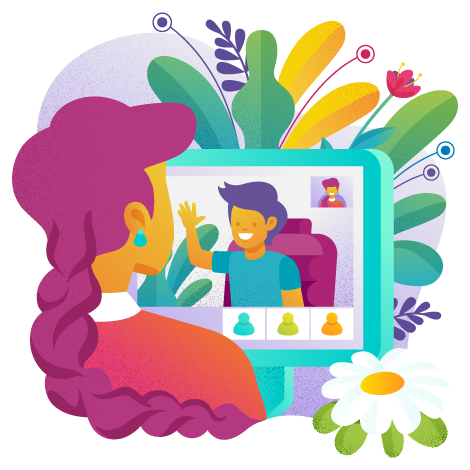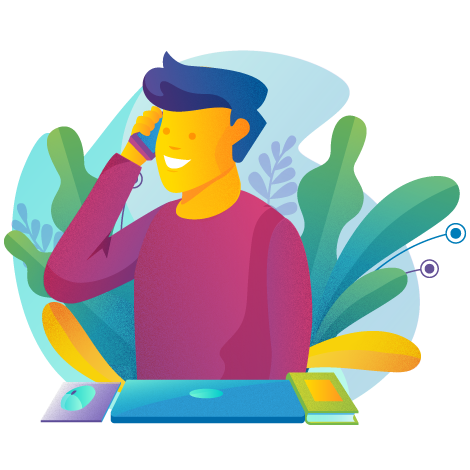 Avoid relying on asynchronous communication.
Much of our communication is through e-mail, and for good reason — it can be easily organized, prioritized, and searched for when you need it. Yet it's important to recognize when to pick up the phone.
Difficult conversations are a good example, as you need to have a genuine discussion about issues and e-mail communication can be misinterpreted. Another example is when you've gone back and forth with someone on your feedback; it might be time to hash out the final changes in real time.
We're all responsible for what happens in the virtual space we share—and that goes double..