We Care, and working with other organizations that care is important to us.
At SweetRush, we are proud to offer highly customized solutions to help businesses like yours more effectively implement your sustainable business strategies. Educating employees and vendors on new environmental initiatives and requirements, teaching new green office practices, creating interactive corporate sustainability and responsibility (CSR) reports, or training your marketing team on effective CSR promotion—these are a few of the many areas where good training, communications, and change management support are key to reaping all the benefits of your CSR commitment. We are passionate about offering our skills to support your success—let's work together to do more good things.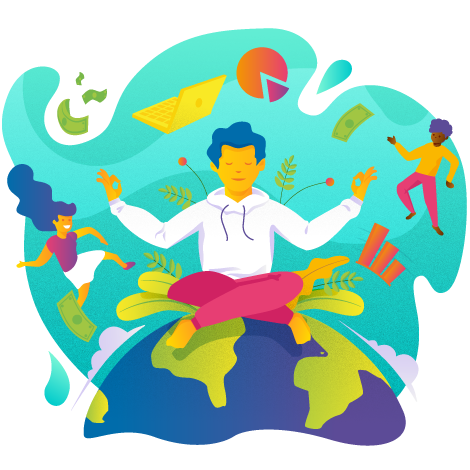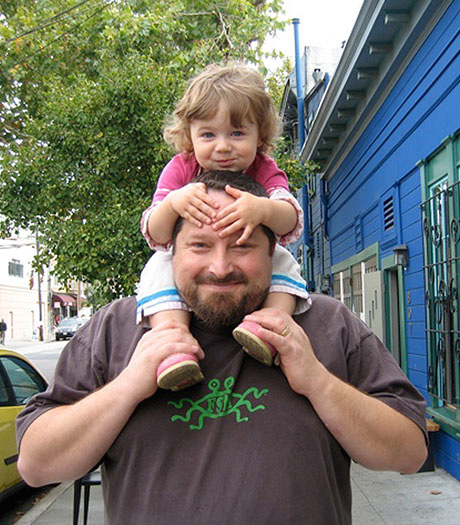 Andrei Hedstrom brings vision, leadership, and his deep concern for people, community, and the Earth to his role as SweetRush's Chief Executive Officer.
Andrei earned his master's degree in counseling psychology, building on his undergraduate degree in religious studies, and served our country in the Persian Gulf War: a fascinating, fine, and tempered human with a rich and varied life experience.
As a cofounder, he has worn every hat in the company, from graphic design to overseeing production, yet his sweet spot is building long-term, strong relationships that serve as a foundation for partnership and ongoing success.
Just as he captures his love for the beauty and richness of nature on canvas as a painter, at SweetRush he creates an environment that embraces everyone and encourages them to be the best they can be. By fostering a culture of caring and commitment, and applying SweetRush's expertise within sustainable and socially responsible businesses, Andrei drives and shapes our mission and purpose.
The Five-Stage Model of CSR: How Training and Communications Can Help
Companies can choose from many levels of commitment and strategic approaches in their corporate sustainability and responsibility (CSR) endeavors. Below, we draw on Professor Wayne Visser's five-stage model of CSR to show these different approaches. The Ages of CSR correspond to dominant paradigms within progressive periods of economic history, moving temporally from greed to the emerging era of responsibility. The stages are characterizations of approaches to CSR. Stages tend to correspond with the ages, though organizations can be engaged in activities representative of multiple ages and stages at once. This framework imposes values of higher and lower levels of commitment, with responsibility being the most pioneering and greed representing the status quo thinking for many businesses.
We offer this framework as food for thought that invites us all to consider pushing the envelope in our approaches to become ever bolder and more pioneering in our companies' efforts to help build a better future.
DEFENSIVE: CSR, if any, is compliance based. These are companies still subscribing to an older business logic of bigger is better, greed is good, gains are privatized, and costs are socialized (i.e., externalized).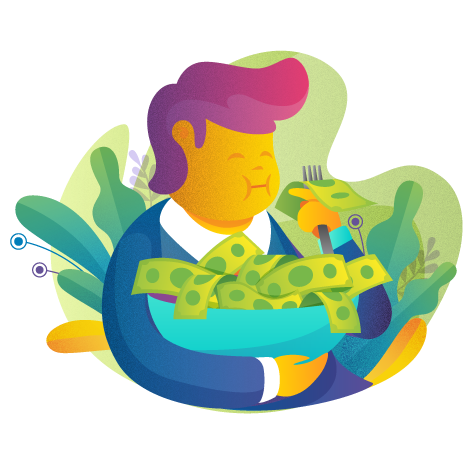 Key Points:
This category includes companies that have not yet taken any action beyond compliance toward corporate environmental or social responsibility.
The logic for these organizations usually presumes the primary relevant responsibility is a fiscal one to company shareholders.
The greed mentality has the power to mobilize action quickly and on massive scales, particularly when profitability is at stake. When it suits the bottom line, CSR actions, such as energy efficiency, are championed.
Legal compliance mandates that all companies take certain environmental and social actions, such as those regulated by the Clean Air Act (CAA). This is a reminder that national policy can be an incredibly effective lever for mobilizing broader-scale CSR.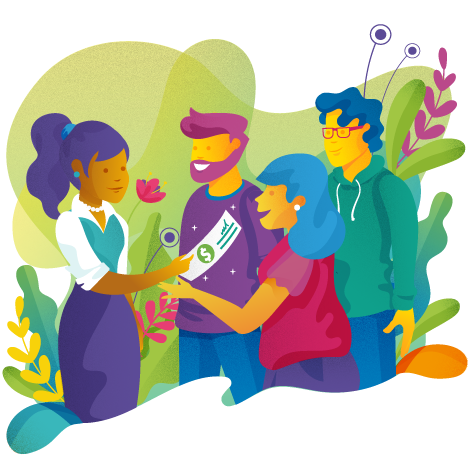 Charitable giving and corporate foundations are a common way companies engage in CSR. The philosophy here is one of giving back or, as the famous philanthropist John D. Rockefeller said, "Get rich then get generous."
Key Points:
There are some positive new trends in corporate philanthropy. Skill-based volunteering is one great way for companies to give back while helping employees stay sharp with their skills and feel a more direct contribution. For example, SweetRush employees donate their graphics and eLearning skills to help smaller businesses and non-governmental organizations (NGOs) with branding and training needs.
Another promising trend in this area is venture philanthropy, in which businesses provide capital to support other businesses with a social cause, such as B Corps.
Corporate philanthropy can have significant positive impacts on the organizations or causes to which a company commits. However, corporations currently contribute a surprisingly small portion of charitable giving in the U.S.
Many corporate philanthropy efforts are run separately from business operations. If much of the CSR attention is focused here, they are not as engaged in the positive transformation of business practices as those engaging in systemic CSR.
STRATEGIC: Making the business or economic case for CSR, making it part of core strategy, producing CSR and ISO reports, and following environmental standards, etc.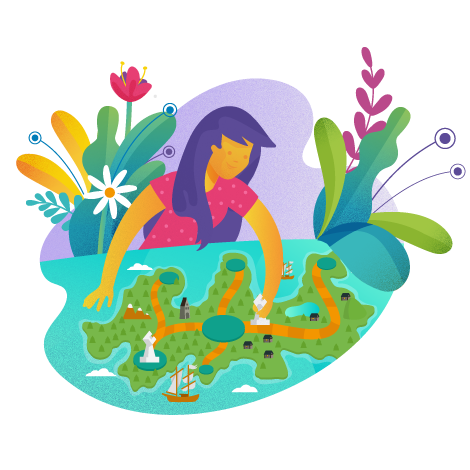 Key Points:
Many international corporations are in this stage, as CSR has become standard practice for the global spotlight companies.
Still, there is progress to be made in more deeply integrating CSR across business units to have a company-wide strategic priority affecting all work areas rather than a small team of CSR staff. Training can be very supportive for this kind of strategic change.
Companies at this stage are on board with environmental and social standards and reporting best practices, but it's worth noting that current best practices still tend to favor incremental—not transformative—change.
These companies have a chance to step up to the pioneering level by creating their own benchmarks and long-term strategic CSR goals that surpass current best practices. The reality is that today's best practices are just not enough.
Smaller companies tend to lag behind in prioritizing CSR at this level. Outside consultants can play a role in helping these smaller organizations align CSR with their business strategies.
The Age of Responsibility
SYSTEMATIC: These are the true "doing well while doing good" business pioneers. This stage focuses on root systemic solutions to the socio-economic problems that create our current social and ecological predicaments.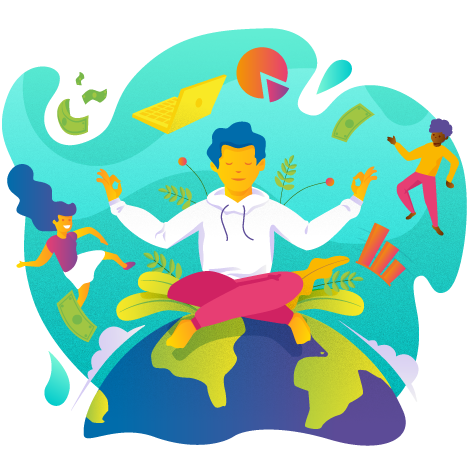 Key Points:
Companies here are revolutionizing the way business is done by offering new processes, products, and business models.
They are also working at the policy level nationally and internationally to change the rules of the game such that money is a means to an end—meaning, health (for us and the planet) and happiness—and no longer an end in itself.
Standards focus on performance and rewards, not process.
Collaboration across sectors is common, and CSR is integrated company-wide, rather than within one department or initiative.
Innovation and creativity are hallmarks of these trailblazers defining the future of sustainable business.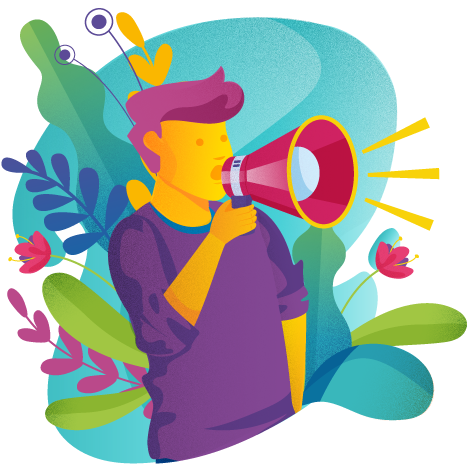 PROMOTIONAL: The primary recognized value of CSR at this stage is to help public relations. This approach, if more "talk" than "walk," risks the tainting label of "greenwashing." Companies should be careful to follow through on CSR claims.
Key Points:
This is a great access point for companies to begin engaging with CSR. Brand and reputation benefits are key business case drivers for making a commitment to CSR.
The practical reality, according to a 2010 UN survey, is that CEOs are more interested in these drivers than some of the other sound reasons (e.g., consumer demand and employee engagement) for CSR engagement.
Effective employee training and customer communication around CSR actions are important to reaping the full PR benefits of the commitment.
The 5 stages above are drawn from Wayne Visser's 2011 book The Age of Responsibility: CSR 2.0 and the New DNA of Business. Special thanks to Wayne for supporting our infographic and training-focused rendition of his model. You can learn more at http://www.waynevisser.com
Let's face it, we've all had bad days.  Sure, life has ups and downs, but..
You've probably noticed that we've been in a bit of a crucible. We're being tested..