Put the days of dreary lectures and "death by PowerPoint®" behind you.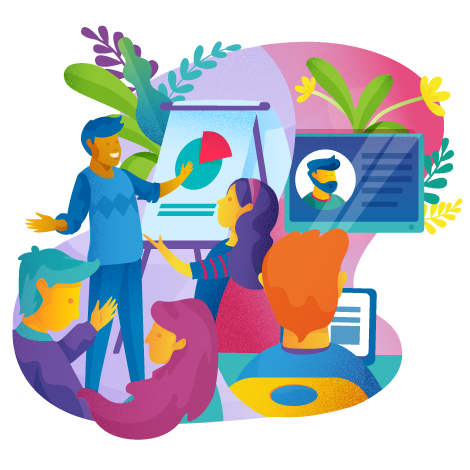 Our custom, instructor-led training (ILT) delivers group synergy and real-time facilitator feedback to learners with a personalized touch.
Engaging activities, such as competitive games, turn up the dial on participation and retention. Can't get everyone in the same room? Virtual instructor-led training (vILT) offers a cost-saving alternative to traditional classrooms.
Our Solution Architect team can help craft the perfect blended strategy for you.
With appropriate delivery techniques and activities—as well as video, multimedia, and webcams—learners benefit from the group dynamic and peer-based learning.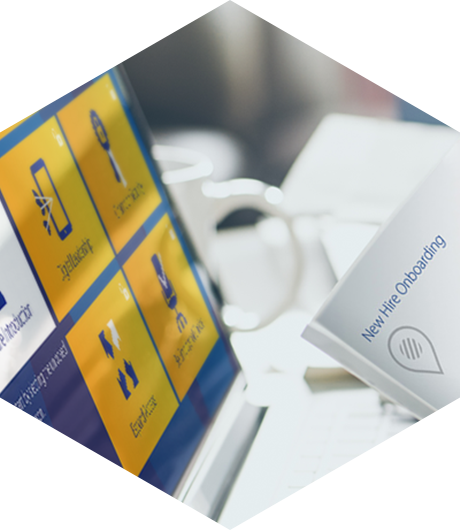 Leveraging Cutting-Edge Technologies to Enhance In-Person and Remote Onboarding
Our client, a global Fortune 500 financial services company, wanted to leverage technology to make new hire onboarding more cost effective. Yet its employees are spread across the globe, some with limited connectivity. The company reached out to SweetRush to create an engaging, interactive, and consistent onboarding experience for an audience of in-person and remote learners. Revamping onboarding—with a focus on engagement and overcoming unique constraints—is one of our specialities!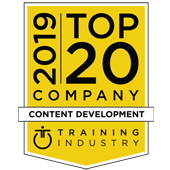 TOP 20
Content Development Company
Training Industry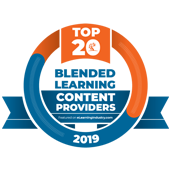 TOP 20
Blended Learning Provider
eLearning Industry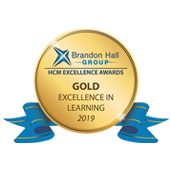 GOLD
Best Use of Blended Learning
Brandon Hall Excellence Awards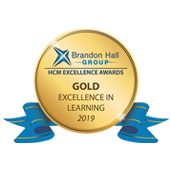 GOLD
Best Unique or Innovative Learning Program
Brandon Hall Excellence Awards
Best Practices for Virtual Instructor-Led Training
You may be considering, transitioning to, or already offering virtual instructor-led training (vILT) because of its cost-saving and logistical benefits. Are you providing the best experience possible for your learners? Click each button below to check out best practices for becoming an effective vILT presenter and leader.
Create an interactive environment.
Before you begin a session, have participants introduce themselves, test their microphones/phone lines, and practice sending a text chat.

At regular intervals, conduct a variety of activities that allow participants to think about the content and share their answers over VoIP/phone or text chat.

Activities can include case studies, thought-provoking questions, problem-solving, brainstorming, and practice exercises.

Continuously ask participants open-ended questions about the content.

Every 15 minutes, have participants complete a knowledge check question and send you their answers via text chat.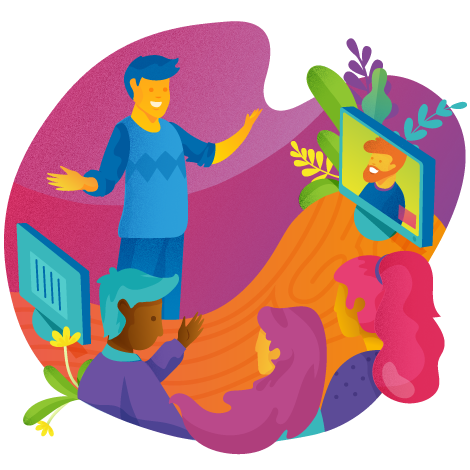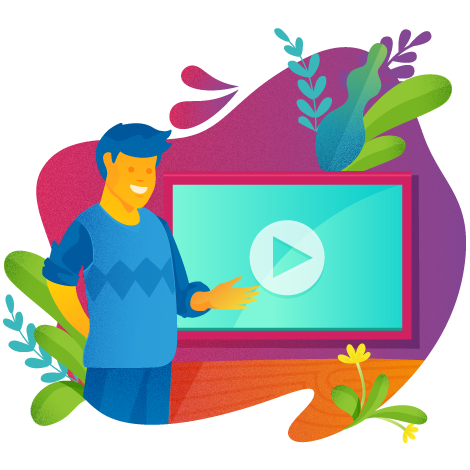 Make the content engaging.
Speak clearly, confidently, and at a medium pace with pitch variations.

Be familiar with the content, and tailor it to the participants' needs and questions.

Use a variety of interactive, dynamic content.

Content can include animations, building bullets (maximum of five per page), graphics, flowcharts, audio, video, Flash interactions, and software simulations. Your multimedia elements can be embedded right into a PowerPoint presentation.

Rather than just describing content, try to demonstrate a concept by sharing your screen, showing it visually, or providing examples. Use multimedia elements whenever possible!
Keep the participants in mind.
Have participants turn off their phones and close their email applications.
At regular intervals, ask for feedback on pacing and comprehension.
If the session is long, take a break every 45–60 minutes.
Encourage participants to send a text chat message if they need a break or have questions.
Adjust your pace and the content to the participants' learning abilities and existing knowledge base.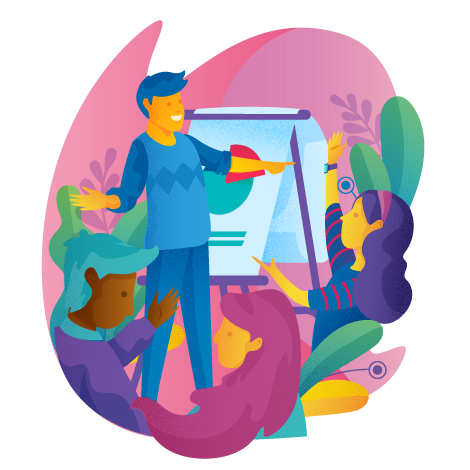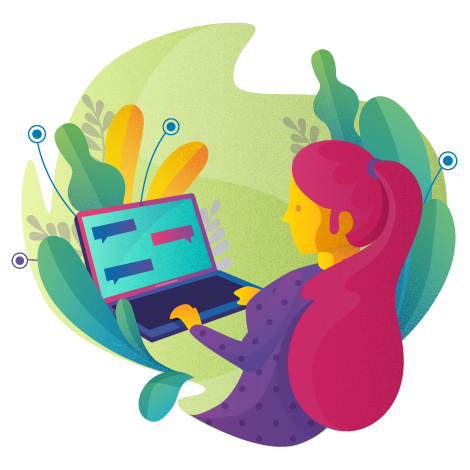 Use the virtual classroom tools.
Have participants use text chat to ask questions, provide feedback, and contribute ideas.

Set clear guidelines for using text chat at the beginning of the session.
Share your screen when demonstrating a web page or software application.
Practice using the tools and presenting the content before the session.
Include activities that utilize breakout rooms and whiteboards. This keeps learners engaged as active contributors.
Do you have in-person sessions approaching that you need to quickly convert to virtual instructor-led..