Leveraging Cutting-Edge Technologies to Enhance In-Person and Remote Onboarding
Our client, a global Fortune 500 financial services company, wanted to leverage technology to make new hire onboarding more cost-effective. Yet its employees are spread across the globe, some with limited connectivity. The company reached out to SweetRush to create an engaging, interactive, and consistent onboarding experience for an audience of in-person and remote learners. Revamping onboarding — with a focus on engagement and overcoming unique constraints —  is one of our specialities!
All Aboard, an interactive  classroom experience, combines the best of instructor-led training (ILT), eLearning, and gamification.
Working with high-definition screens in the classroom, facilitators run a media-rich presentation, while learners in remote locations access a participant version of the onboarding module.
Learners with bandwidth constraints are provided with a PDF "playbook" that has all the screens, relevant notes, and video transcripts. All remote learners are connected by phone or videoconference.
Things get interesting and fun when the games begin! Learners are assigned to small groups to complete activities. All activities are scored, and each team's points are tracked using a real-time leaderboard.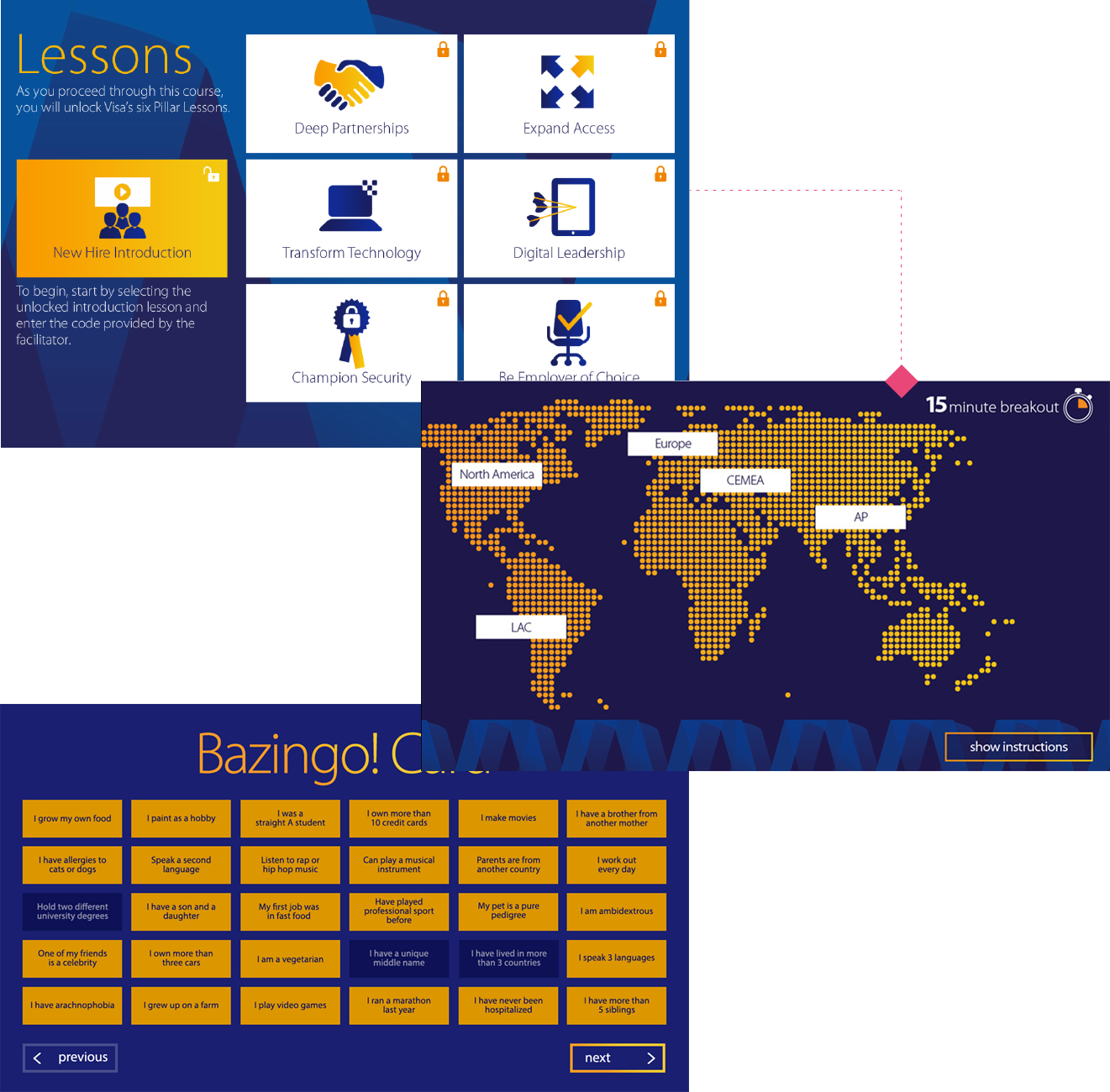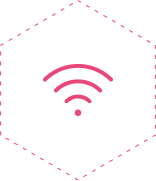 Learning materials are customized for every level of internet connectivity—from broadband to no connection at all.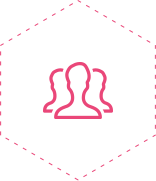 Activities bring teams together and add human connectedness, even when distance separates team members.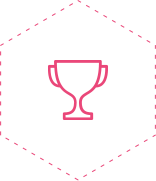 A leaderboard sparks excitement, healthy competition, improved performance, and a desire to learn about the company.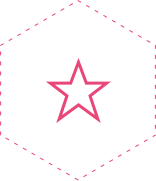 Improves learner feedback ratings drastically compared to past onboarding experience.
All Aboard ensures that all learners, regardless of geographic location or internet speed, feel that their employer truly cares about them as they are brought into the fold as valued new employees.