NEED TEMPORARY TALENT?
LEARN HOW TO MAKE THE RIGHT HIRING DECISION!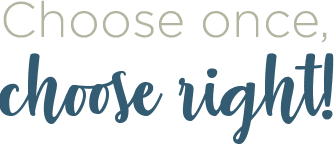 Find valuable tips and best practices for interviewing
temporary talent from SweetRush Talent Solutions team.
The SweetRush Talent Solutions team will show you:

Why interviewing temporary talent is different than full-time hires

How to manage and what to expect from the interview process

How to ensure your candidate has the ideal skills and is the perfect cultural fit
Can't wait for your reading journey to begin?

Awesome! We love to share.
And we'd love to send you more great content like this, made with love by SweetRush. Click "Yes" below to receive our monthly newsletter. (
Check out a sample.
) We will keep your data
safe and private
; you won't be getting any spam from us—we promise.
ONE MORE STEP
CHECK YOUR EMAIL
Your eBook is on its way,
you just need to confirm your subscription
to get your download link.
That's too bad! But, hey, no hard feelings.
We hope you love this content and look for more from us in the future.

"The interview only provides you with a brief glimpse of the candidate before making the critical hire decision. Having conducted thousands of interviews, we've gotten pretty good at choosing the person who is the right fit. It was enjoyable to distill our thoughts on the art and science of the interview for this eBook."
"Every client I speak to has different needs, and the talent we work with are all different, and I just love the process and challenge of finding perfect matches where everyone wins."
Jo Coulson
Learning & Development Professional
Jo Coulson
Learning & Development Professional
"I've experienced the way SweetRush goes about interviewing and queuing up talent, and the magic they bring works. Though I have a lifetime of experience building teams, this was a great read I've already recommended many times."