LARGE SCALE PROJECTS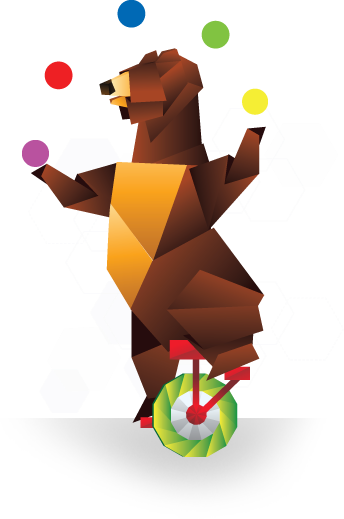 Running large-scale training projects often requires multiple teams working simultaneously on multiple deadline-driven deliverables. That requires orchestration, and communication and consistency are the keys to success. Changes in content, approach, or timelines in one team can have a ripple effect on other teams. Our large-scale projects often have four to six project managers reporting up to one program manager. The program manager acts as the orchestra conductor — using collaboration tools, scheduled structured reporting, defined escalation paths, and frequent meetings to make sure that everyone stays in sync and on target.
We have the experience, tools, and talent to plan and manage your next large-scale project, and we look forward to showing you how.
LARGE SCALE PROJECTS
Key Aspects of Program Management
Large-scale projects require a larger pool of resources to meet the desired deadlines. An efficient way to organize team members is into smaller project teams responsible for specific deliverables. A project manager oversees each small project team, and the project management team reports to a single program manager.

These project teams work concurrently, sometimes on similar deliverables—approaching similar tasks and facing similar challenges. How do you ensure everyone is doing things the same way and sharing the best solution to each problem across teams?

First: Check out The Communications Loop. Click on the "+" signs to reveal how it works.
Then: Scroll down to learn about Tools, Templates, and Process.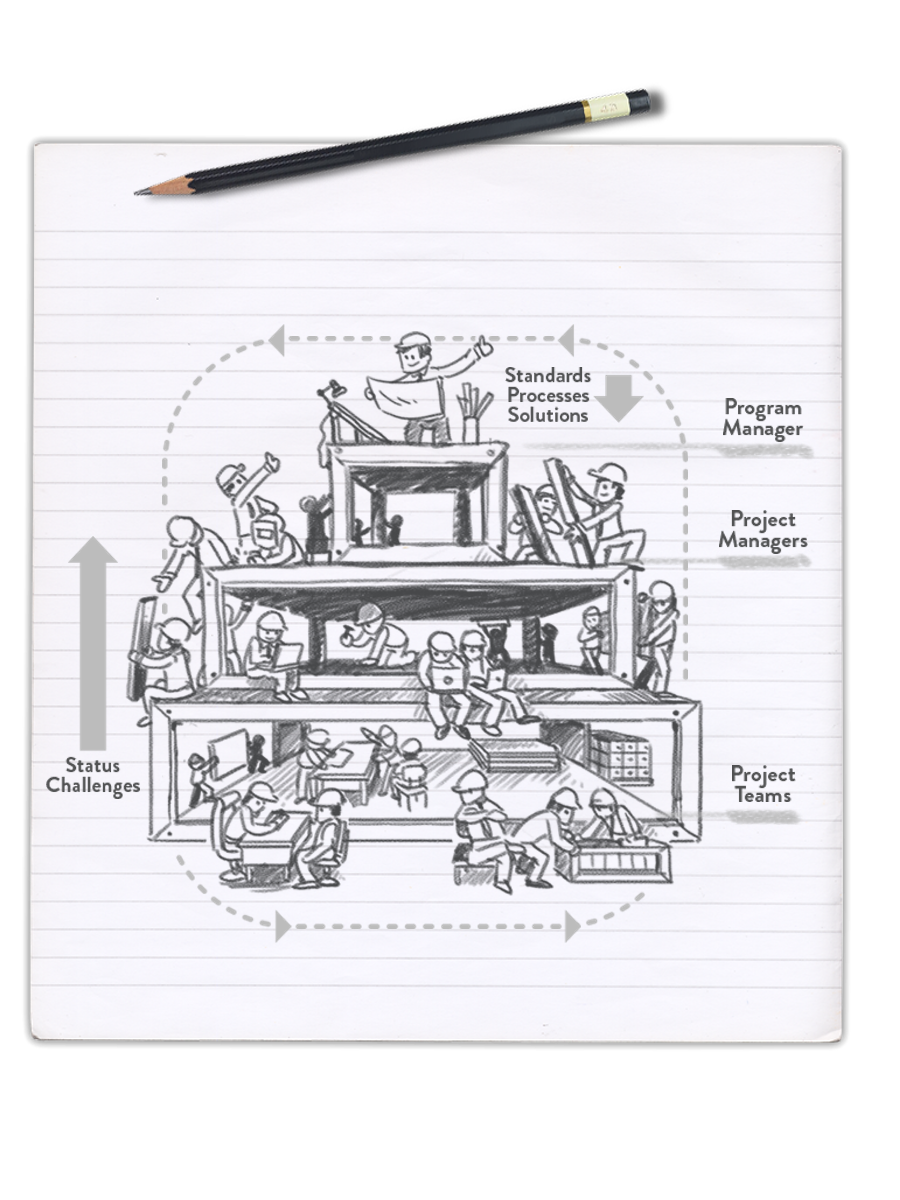 Tools, Templates, and Process
Collaborating with our client team, the program manager looks to develop tools, templates, and processes as early as possible in the project. In our experience, the best efforts come when the client and the vendor-partner share and merge their templates to create the best of both worlds.

Click on the "+" signs to learn more!
Tools, Templates, Processes
Vendor-Partner Best Practices

Your Best Practices


As the client, you bring a deep knowledge of your organization, including your company culture, team structure, and preferences. You know how to best roll out and explain templates to the team and where to house them. You also bring industry-specific terminology to incorporate in project documentation.

Tools, Templates, and Processes


In the middle is the best of both worlds—a combination of your best practices and ours. Tools, templates, and processes may include templates for each deliverable type, review guidelines and processes, LMS implementation steps, and much more.

Vendor-Partner Best Practices


Your vendor-partner should bring a set of templates and tools grounded in the vendor-partner's experience working with multiple clients and multiple industries. Your vendor-partner should also be abreast of the training industry's best practices available through publications, webinars, and conferences.