VIDEO, AUDIO & ANIMATION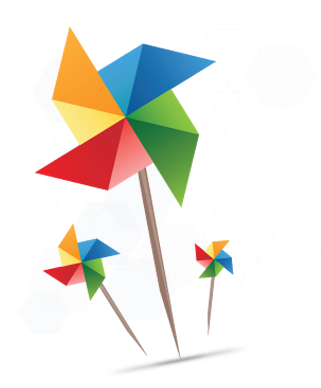 And… action!
A dynamic scene, a moving image, and a perfectly cued sound effect make everyone snap to attention. In the world of learning, attention means retention — an emotional response makes an experience stick in our brains. Video, audio, and animation bring concepts to life, whether seeing a new skill played out in a scenario, hearing a company message from a peer, or interacting with a 3D object. From design to production to the final details, our talented team of artists, writers, and multimedia developers collaborate with you every step of the way.
VIDEO OR ANIMATION?
FIND THE BEST FIT FOR YOUR MESSAGE.
VIDEO
VS
ANIMATION
Emotional connections are key to learners' retention. Sometimes, to create an emotional response and deliver key messages, the learning experience is better suited for demonstration through live video or animation.
How can you tell which solution is best for your challenge?
The subject matter, audience, and cost are factors in this decision. Scroll down to learn about key considerations when choosing video or animation to deliver your training and communications.
When hearing the message directly from colleagues, peers, or a dynamic subject matter expert (SME) has the most impact
Example:
Promoting and instilling the defining attributes of an organization or product
When your audience is busy, driven, and focused and your message must be quick and targeted
Example:
Short scenarios that demonstrate good, better, and best practices
When the approach needs to be professional and corporate, yet approachable
Tip:
Quick pacing, smiling faces, and upbeat music set a positive, uplifting tone, and having on-screen talent use their own words increases realness and sincerity
When taping can happen within one office or at a previously scheduled event
Example:
Testimonials from real customers within a store or trade show setting
When the piece will be fairly static and unlikely to change
Example:
Messages are a clear, solid part of communications
When your audience has the latest technology and high bandwidth
Bonus:
Deliver on mobile devices to harness consultant downtime (e.g., waiting for a plane)

OBJECTIVES, SUBJECT MATTER, AND STORY
When the story you dream up nails your message but would require a Spielberg budget to create
Example:
Giving learners the experience of walking in a customer's shoes for a day
AUDIENCE
When your young audience was watching Saturday morning cartoons in their pajamas just a few years ago
Example:
A friendly and colorful animation style that engages learners and compels them to see how the story ends
TONE
When the piece is light, with touches of humor
Tip:
When the tone is achieved through animation style, pacing, and music, there is no need for voiceover or dialog
COST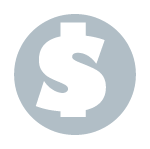 When your video production budget would need to rival James Cameron's next blockbuster
Example:
Creating a customer's world, including scenes of at home, in the car, and in a store, etc.
MAINTENANCE
When you anticipate tweaks and updates down the road
Bonus:
A result of using animation is a library of assets (characters and poses) for use in other projects
DELIVERY
When you want to deliver globally or have no control over devices or bandwidth
Bonus:
Animation file sizes are typically smaller than video