BRANDING AND COMMUNICATIONS
You put your heart and soul into designing initiatives that have the power to change behavior and improve performance. But in order for that to happen, your leadership needs to commit and invest in your vision with time, resources, and real dollars. And, when you launch, your learners need to show up excited and motivated to get started. Without buy-in from stakeholders, your program might never get off the ground. And without a motivated learning base, your programs won't be attended or approached with enthusiasm. Similarly, customers today, in the age of instant information, expect more than a sound bite about your product. Without establishing your brand and your value to your customers, you lose the opportunity to be that trusted advisor.
SweetRush has the talent and the passion to craft the right messages for the right audience at the right time,
and we can help you get buy-in and attention. Branding, Marketing Communications, and Education-based Marketing are the three avenues that learning & development can use to significantly increase the overall effectiveness of its training programs, and increase ROI accordingly. Through these avenues we distill the essence of your program–be it product knowledge, change management, sales enablement, or other initiatives. We align your goals with the internal or external audiences' WIIFMs to harness motivation. And finally, we package those messages for you to deliver via agency-level custom logos, presentations, email campaigns, websites, and highly creative and innovative videos.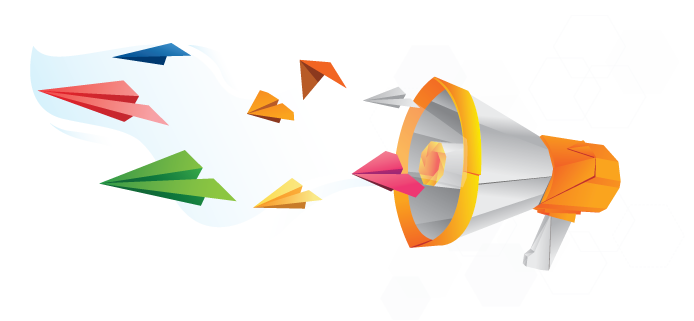 Branding, Marketing Communications, and Education-based Marketing

When messages are authentic and well-crafted, and they embrace the goals and objectives of your audience, the experience is enhanced, and we set you up for success in meeting your goals. Very few vendors have this ability. We do.

Click each item below to discover how SweetRush approaches branding, marketing communications, and education-based marketing.