What "Cat's in the Cradle" and "Break My Soul" Tell Us about Empathy, Work-Life Balance, Quiet Quitting, and More
Burnout. The Great Resignation. Employee values. Finding your passion. Empathy in the workplace. These may seem like new or topical concepts. But actually, these workplace concepts are part of a "Tale As Old As Time" (or as old as the last several decades, at the least). It's not just a 2022 thing. If music tells us anything, it's that these feelings have been around much longer than we've realized. Several of these concepts have been percolating in songs that date back to the Silent Generation.
Today, there's a perfect storm of conditions (pandemic, remote work, rise in Gen Z in the workforce), such that people are feeling empowered to have "stickier" conversations about what they are willing to tolerate at work or find a new workplace that better meets their needs. As I mentioned in my article on changes in the workplace, younger generations want to pave a new path forward after seeing what their parents and grandparents went through in their work experiences. And as I discuss in my power skills article, human emotions are more frequently acknowledged now in the workplace, which is creating safer, more flexible, and more empathetic environments. 
But, I digress. You may be wondering who I am.
Hi! I'm Hanan, and I'm your work BFF. Everyone needs a work BFF (or bestie), right? I'd be honored to be yours. As your work BFF, I'm here to chat with you about work things and life things and how they overlap and intersect. I'll be writing and publishing my observations and insights once a month in a series called Workplace Matters, so be sure to check back often or sign up for our newsletter.

In this article, I'll be digging into the lyrics and themes of what I've dubbed the "top 10" songs about work and the employee experience. I'll explore what these songs say about our relationship to work and life in general. And I'll explore how, when we look back over the decades, many of the topics discussed on LinkedIn today aren't entirely new. We just didn't have all the terms or context in the past. The landscape was completely different, but the sentiment remains the same.
Let's dig into those top 10 songs.
Beyoncé Empowers the Workplace with her Anthem for the Future of Work 
Beyoncé, "BREAK MY SOUL," 2022
Themes
Self-care

Reprioritization

Shift in values from hustle culture

Separating job from identity

Quiet quitting

Mental health
Dubbed the anthem of the Great Resignation, this song speaks to what is happening in the workforce currently (such as burnout, the Great Resignation, and quiet quitting). Beyoncé is speaking directly to her fans and urging them to focus on love rather than stress and take care of themselves however they need to. And for many people, their jobs affect their mental health. 
Studies now show that nearly 81% of workers face some form of burnout or mental health issue. And it's been proven that employer support has a direct impact on the health and resilience of employees.
So Queen B is recognizing the frustration many are feeling—either from being in a workforce that drains them or from being scared to enter a workforce that drains their elders. Many are saying, "no, thank you" to that offer and rewriting the rules. The new workforce is demanding things like working remotely, which, as a totally virtual company, we can appreciate. The intense "sleep when you're dead" mentality from the 80s and 90s is no longer being rewarded, thankfully. People are yearning to reclaim their time and their peace of mind.
Watch the video and check out the full lyrics.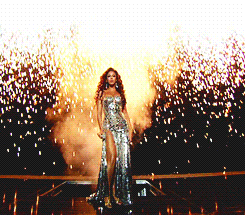 Harry's Emotional, Cautionary Tale for Working Parents 
Harry Chapin, "Cat's in the Cradle," 1974
Themes 
Parenting

Work-life balance

Career at the expense of personal relationships

Caution!
 Personally, this song has always haunted me and really informed my philosophy as a working parent. And it's always, frankly, scared the bejesus out of me.
For parents, it's a reminder that no job title replaces the job title of "parent" and these beings that we chose to bring into this world. And trust me when I say I get it—it's hard not to get caught up in the hustle and bustle of our careers. But the question is, when we are done with our jobs and ready to retire, what legacy will we leave outside of work? 
When I opened up the conversation about "Cat's in the Cradle" on LinkedIn, I found that I was in good company with others who also found the song extremely emotional. One connection commented, "It's very sad but it's also a good reminder to stop the less important things I'm doing and say yes when my little guy says 'thanks for the ball, dad, come on let's play.'"
Every decade of parenting and working has its challenges, and every generation tries to right the wrongs of the generation before. But we all have specific, unique challenges for our times. Today's working parents, for instance, have been through a lot. From navigating school closures to learning remote school for our kids to coping with social isolation, it's been a doozy (to put it mildly). On top of all that, we working parents are still navigating our careers while trying to keep our mental health somewhat intact. Good luck to us! 
There can be (and needs to be) another way: through creating life-centered cultures and businesses that don't make people choose between careers and family, friends, or passions. This song reminds us to always remember what's most important and create a life that we can be proud of, no matter the circumstances or distractions. 
Listen to the song and check out the full lyrics.
Dolly Laments Toxic Workplace Culture in 80s Classic
Dolly Parton, "9 to 5," 1980
Themes
Hard work

Inequality

Lack of empathy

Toxic culture
This catchy and iconic song talks about getting one's ideas taken and being exploited, while vividly depicting a draining and toxic environment. It also talks about the entrepreneurial drive as a solution to the toxic workplace culture of the time, advocating for the "side hustle" mentality popularized in the 80s (and reinvigorated in the 2010s).
In the corresponding film, 9 to 5 (for which this is the theme song), the archetypal toxic boss (Franklin Hart Jr., played by the brilliant Dabney Coleman) didn't have access to all the tools leaders have today to create a psychologically safe environment. 
If there had been the culture and leadership support that leaders have access to today, perhaps the iconic trio of Parton, Lily Tomlin, and Jane Fonda would not have had to take matters into their own hands to fix their toxic culture (and torment their boss in the process). 
Fortunately today, the process to change a toxic workplace to a healthy one can be much more attainable than depicted in that film.
Fun fact: Dolly is actually playing her nails as an instrument and musical washboard, gaining her nails a writing credit on the song.
Watch the video and check out the full lyrics.
The Bangles' "Sunday Scaries" Theme Song
The Bangles, "Manic Monday," 1986
Themes
Work anxiety

Feeling disconnected from work
This sleepy hit speaks to the feeling of dreading having to return to work after the weekend, also known as the "Sunday scaries." Isn't that feeling the worst? Forcing your body to do work that does not connect with your personal values or passions sure is a tough way to spend time. 
It's all about workplace culture for Gen Z and millennials, the youngest generations in the workforce, continuing the time-honored tradition of resisting the path of the generation before them. They want jobs that line up with their values and passions, not the other way around. 
Check out the video and the full lyrics.
Tennessee Ernie Ford's Prelude to the Great Resignation (Decades Before)
Tennessee Ernie Ford,  "Sixteen Tons," 1955
Themes 
Fairness

Looking for meaning

Empathy

Work-life balance
This song is based on life in the coal mines of Kentucky. While Beyonce says "you won't break my soul," Ford says he sold his soul to the company store. In this instance, Ford is referring to a system in which mine workers were not paid in cash, but in credit vouchers that could only be used at the company store, creating a cycle of indebtedness to the company. 
This begs the question: Why does work have to threaten our souls? 
Our identities don't have to be so deeply entwined with work. Ideally, we can work—and still keep our souls unscathed.
Check out the song and full lyrics.
Burnout Anthem for a Frustrated Workforce by Johnny Paycheck
Johnny Paycheck, "Take This Job And Shove It," 1977
Themes 
Burnout

The Great Resignation

Quitting
Ever felt like this in a job before? According to one of the largest surveys of the global workforce, 1 in 5 workers plan to quit their jobs in 2022.
Before quiet quitting, there was loud quitting, as depicted in this song. There's no room for ambiguity here. The singer is done and he's burning the bridge, and he's definitely not asking for a recommendation on LinkedIn. This song helped a generation of dissatisfied workers blow off steam by encouraging them to live vicariously through the song, if only in a daydream. It was Mr. Paycheck's first and only #1 hit.
Fun fact: This song was remade and included on the soundtrack for the 1999 film Office Space (another classic film about the workplace).
Check out the song and full lyrics.
Ms. Summer's Plea for Empathy in the Workplace
Donna Summer, "She Works Hard For The Money," 1983
Themes
Women in the workplace

Work-life balance

Inequality

Hard work
This song is a timeless celebration of hard-working women. Ms. Summer is the girl boss archangel in the song and accompanying video. The video shows a variety of women commuting to work, scrubbing floors, waitressing, taking care of their families, and giving up on their own dreams (such as becoming professional dancers) in lieu of their responsibilities. 
In the video's finale, all the women (nurses, waitresses, construction workers, etc.) break out in a synchronized dance and seem to reclaim their dreams. No matter what these women choose to do for work, Summer is elevating them and honoring their sacrifices.
Fun fact: Donna was inspired by a bathroom attendant who was sleeping in a restroom of a Grammy after-party because she was tired from working two jobs. Her name, Onetta, is used in the song.
Check out the video and full lyrics.
Belafonte Advocates for Workers' Rights to Rest and Work-Life Balance
Harry Belafonte, "Day-O (The Banana Boat Song)," 1956
Themes
Work-life balance

Empathy

Rest
In this traditional Jamaican song, dock workers look forward to the arrival of the person (the tally man) who will take inventory of the bananas that they just loaded onto ships all night. Once the tally man comes, they can go home. As this New Yorker article explains, "'Me wan' go home' is perhaps as universal a plea for freedom as we've got." Freedom would become a central theme in Mr. Belafonte's life. After becoming a voice for the everyman in this song, he would go on to become prolific in the civil rights movement. Belafonte is still an activist to this day, and "Day-O" remains one of the most popular calypso songs ever made.
Fun fact: The song was popular in the 50s and again in the 80s thanks to the film Beetlejuice, in which the main character's family becomes possessed and puts on a hilariously creepy performance of this song.
Check out the song and full lyrics.
Los Auténticos Decadentes Speak to Artistic Employee Values 
Los Auténticos Decadentes, "La guitarra

," 1995
Themes
Personal values not lining up with employer values

Rejecting a conventional path 

Finding purpose in work
This song speaks to the artistic desire to pursue art and make a living as an artist (imagine that!). The ska hit rejects the "normal" or conventional path. The singer doesn't want to become what he perceives as a corporate robot. He wants to remain an individual and carve his own path. 
If TikTok tells us anything, it's that this sentiment resonates particularly with Gen Z, who prioritize mental health and who want meaning and flexibility in their jobs.
Check out the video and full lyrics. 
"Sleepy" Workers Commuting Home from Work
Snow White and the Seven Dwarfs, "Heigh-Ho," 1937
Themes
Virtues of hard work

Workers disconnected from strategy/purpose
The oldest song on the list, "Heigh-Ho" clocks in at just over 80 years old. The dwarfs who sing the song —Grumpy, Sneezy, Sleepy, Doc, Dopey, Happy, and Bashful—are going home from the mine (more mine workers!) in the classic Disney film, "Snow White." 
Although it's a cute and whimsical song, "Heigh-Ho" is actually "used typically to express boredom, weariness, or sadness or sometimes as a cry of encouragement." While there's an undertone of satisfaction with the hard work, there's also a disconnect from the larger strategy and how their tasks fit in. They're not exactly sure why they're working, but they're working! And they're tired. But the song and their camaraderie seem to keep their spirits up.
Fun fact: If you thought the lyrics were "it's off to work we go," you are in good company thanks to the Mandela effect, a false memory shared by a group of people, usually regarding pop culture. The lyric is actually, "it's home from work we go." Who knew?
Check out the video and full lyrics.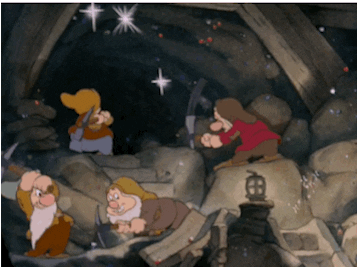 Jam to Our Playlist 
Thank you for taking a trip down memory lane as we dissected the top 10 songs about work and the employee experience. 
And as my gift to you, my bestie, I'm sharing the Spotify playlist with you so you can jam to songs about work while you work.
Enjoy, bestie! You deserve it.
What songs about work are we missing? Let us know in our LinkedIn post.
Lastly, sign up for our newsletter and look out for the next installment of Workplace Matters in which we will continue dissecting and discussing what's going on in the workplace today and what it all means.
Thanks for reading and spending some time with me!


Your workplace BFF