WHAT WE DO FOR YOU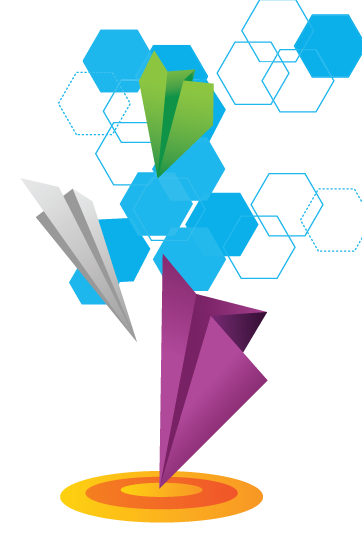 What motivates our team?
Bottom line: We want to help you make a difference, hit the mark, and achieve great personal success.
This commitment to making an impact keeps us at the top of our game. The services and products we offer you draw on our creative, collaborative, innovative, and strategic strengths. Our custom, blended solutions merge the supportive and social aspects of live instruction with the convenience, excitement, and possibilities of technology-driven learning. Working hand-in-hand, our consulting services extend the ways in which we can support you — from upfront analysis to evaluation strategies, to communications, sustainability initiatives, and staff augmentation.
We're always ready to show you what we can do for you. We invite you to review our services and give us a call.
Thought Leader: Erin Krebs- Solution Architect
THOUGHT LEADER
Millennials in the Workplace
There are 46 million Baby Boomers who will retire and leave the workplace by 2020. Is your company ready for the mass amount of organizational knowledge about to walk out your door? The key to a successful transition is attracting, onboarding, and retaining the only other workforce generation of the same size and scale as the Boomers: the Millennials.

Who are the Millennials? You've probably experienced them already: talented, self-confident, and impatient. Millennials are changing the way we do business, how we communicate, and our social norms. Their unique personalities and the way they view educational experiences create unique challenges in the training environment.

The good news? Adapting training for Millennials will make your offerings stronger and more effective for everyone. First, for this generation, technology and visuals have always gone hand-in-hand with education. Making training interactive, eye-catching, and social will capture their attention along with the attention of your other learners. Setting clear expectations up front, and providing coaching and praise along the way are other techniques that resonate with Millennials.
Erin Krebs
---
Director of Client Solutions
As Director of Client Solutions, Erin heads up our talented Solution Architect Group. She brings a whip-smart ability to capture the big picture and the details, and then craft solutions that are better than you imagined. Erin holds a master's degree in learning systems design and development, and is a certified professional in learning and performance. She's both a speaker and author on numerous topics, specializing in learning techniques for Millennials. Bringing expertise in both instructional design and project management, she's the ultimate consultant for your projects. Erin asks the questions you hadn't thought of yet, and answers the ones you have with a calm clarity. She's creative, and yet practical — which is why she enjoys both cake decorating and running (a perfect fit, she says!). With Erin on the case, you can be sure to get an innovative solution that really does work for your audience, your resources, your timeline, and your budget.
Want to learn more?
Check out my blog post, Tips for Training Millennials.