ANALYSIS TO EVALUATION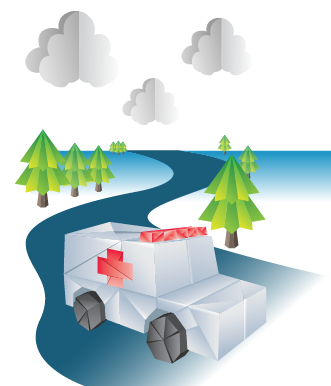 How can our team help yours? We use analysis to evaluation, the bookends of the ADDIE model, to put forth the concept that we are the vendor-partner who can shepherd your engagement from start to finish, and address your challenges regardless of size or complexity. We always start with analysis, focusing intently on the underlying business drivers and the dimensions of the overall situation. Once we understand the business objectives, we work on strategy, helping you define and implement the right formula for success.

Every project is different! In your case, you might need curriculum design, a change management or organizational readiness strategy, an evaluation plan, a marketing and communications program, or a creative gamification solution (and yes, this list goes on). We are the vendor-partner who will define the best overall, holistic solution to accomplish your objectives, and provide you the full spectrum of services to achieve a successful outcome.

The work we will do with you is not a commodity nor is it simplistic. Our service and value are built on trust, which is essential for any great collaboration. And it is trust, commitment, team spirit, and loyalty that have been the driving forces in our successful collaboration with clients.

Want to learn more? Take a deeper look at our consulting services.
SweetRush Consulting Services
Your Challenges
Since 2001, we've been delivering the right solutions to address our client's challenges, and these challenges have been the catalyst for our growth. In the beginning they were straightforward, like bringing an existing instructor-led training online. Fast-forward and now the picture has changed: very few projects we take on are simple, and clients rely on us to analyze, unravel, and solve the complex challenges they face. It's fun. It's fascinating. We love what we do and are ready to jump in and tackle your challenge.

Analysis
For most projects we do these days, some level of analysis is required, and we need to ask the right questions. What are you trying to accomplish? What are your performance challenges? What is the profile of your targeted demographic? What other factors affect this situation? You might have already done this work; if this is the case, we can get up to speed and proceed to frame a winning solution. But if you have not done the work, or it's partially completed, we are ready to pick up the ball. What matters is that the analysis is done well, so we are all aiming in the right direction.

People Strategies & Solutions
Our collective goal is changing the behavior of people. The first step is understanding who these people are, a task we approach with sensitivity and empathy. Solutions we craft are tailored to each demographic. Are they white collar or blue, millennials or seasoned professionals, salespeople, call center associates, tellers, engineers, managers? We discern their environment, what is important to them, and their emotional triggers. Armed with this knowledge, we can speak to them in an authentic voice that has meaning to them. We know this approach is effective because it is real and it speaks to the heart.
Evaluation
Evaluation can be a hot potato. Everyone, to some degree, wants to know the results and the impact of an implemented solution, but budgets often do not embrace the costs of finding out. We like to know how successful our projects are, so we can all celebrate their success and continually improve our service. You need to know so you can validate the investment, and fine-tune your approaches as well. So, let's have this discussion, and let's work together to frame a plan. When done well and not as an afterthought, evaluation need not break the bank.

Here are some of our areas of expertise that will help you meet your organization's goals.

Analysis, solutioning, and visualization
Curriculum design
Organizational readiness
Learning and development best practices, tools, and templates
Change management
Diversity and inclusion
Culture development
Employee engagement
Full array of learning solutions: e-learning, gamification, mobile learning, nano-learning