EFFECTIVE LEARNING TECHNIQUES
In organizations like yours, the overall success of the team is based on the individual contributions of your associates. Our approach to instructional design helps you attract, retain, and enrich each and every individual on your team.

What's our philosophy?

First, we align the learning objectives with your desired outcome. Next, it's all about the learner: learning by doing, discovery, telling stories, and providing perspectives. My team of instructional design professionals is immersed in an environment that enables success. Mentorship, peer review, collaboration with technologists and designers, and templates, tools, and interaction libraries make their designs – and your vision – come to life.

Thought Leader: Clare Dygert- Manager, Instructional Design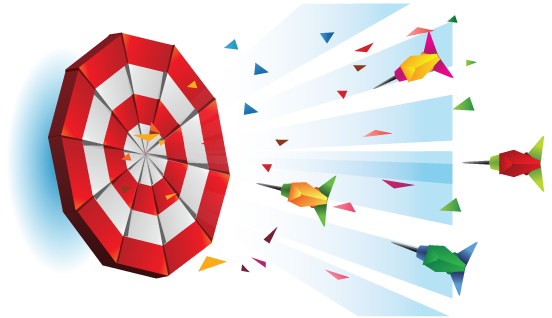 THOUGHT LEADER
Clare Dygert
---
Director of Instructional Design
Clare Dygert is a smart, experienced, and empathetic professional, and as SweetRush's Director of Instructional Design, every bit of her magic is fully engaged. As a leader and mentor, Clare infuses her team with positive energy and a can-do attitude. Working with Clare always proves to be an enriching experience. Think of a topic area, and chances are Clare has experience forging that subject matter into teachable components. Her natural curiosity and penchant for research in cognitive science always inform her design approach. As the ID team lead, Clare guides our highly accomplished instructional designers as they develop cutting-edge ILT and eLearning for the world's most successful organizations. Like all of us at SweetRush, Clare is passionate about fairness, diversity, and inclusion. She loves being part of a culture that believes business can and should make a difference—a belief that validates the hard work and energy she applies to her craft every day.
ALL ABOUT AVATARS
What

is an




avatar
An avatar is a character that serves as part of a story in your training module, game, or simulation.
The avatar may be designed as an expert who provides guidance and feedback to the learner, or it may be a peer or colleague who can motivate learners and provide tips and assistance. In some cases, learners may select an avatar, customize its appearance, and control its actions during the learning experience.
What

does the

research say?
Some of us can remember back to the much-maligned Microsoft® paper clip and question the use of avatars.
However, research and our experience show that, done well, avatars can be an effective learning tool. With some companies shifting away from classroom training, avatars offer a human touch within e-learning and a way to deliver consistent instructional messages. They can also increase engagement and interest in continuing instruction. When learners control the avatars, they can influence behavior—particularly when they resemble the learner in some way. Behaviors practiced in the virtual world are more likely to be practiced in a real environment.
Why else

should you

consider

Avatars?
The key advantage with animated avatars, beyond learner engagement,
is their flexibility and ease of future maintenance. Whether you need minor changes or major additions, animated avatars don't require a re-shoot—and you never have to schedule around their vacations!
What works


well and what

doesn't?
First, the presence of a visual (animated, ideally) is essential; just hearing a voice does not appear to provide all of the benefits of an avatar.
Second, don't overuse the avatar. Use it when you need to introduce, emphasize, or summarize key points. Third, keep your audience in mind. A professional audience will respond more favorably to more realistic and sophisticated avatars, and a younger audience may favor a more cartoon-based avatar.
Check out
these samples from the
SweetRush Avatar library for more inspiration.
CHARACTER

1
Nancy
Nancy is a good representation of a somewhat stylized avatar. She is the right avatar for a cross between a cartoon and a realistic avatar. The style can work with younger and older audiences.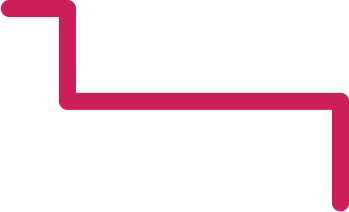 CHARACTER

2
Jennifer
Jennifer is an example of a highly stylized avatar. She leans more toward a cartoon, less-realistic style. She appeals to younger audiences; however, this style can liven up dry content and make it more approachable.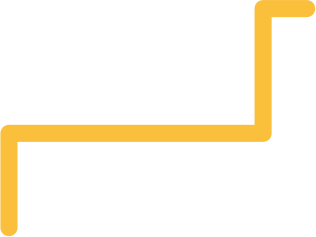 CHARACTER

3
John
John is a great marriage of stylized and realistic. We have found that if avatars are too realistic, they can have, as called in our industry, the "creep-out effect." Leaving some interpretation of the details to learners allows them to better relate to the avatar.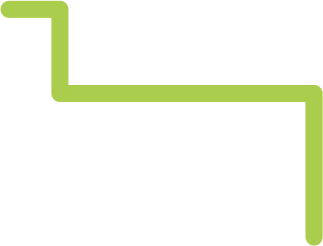 CHARACTER

4
Alex
Alex falls into the same category as Jennifer, as he is on the more stylized side. These types of avatars really create a sense of fun in courses and allow for humor. They are more approachable for learners who might be timid about significant amounts of detailed content. We have used this avatar with large corporate clients during game simulations with great success.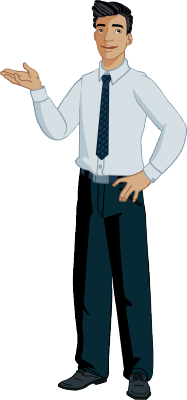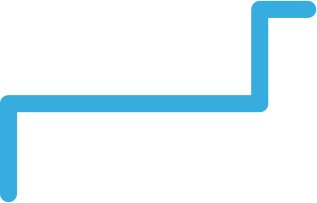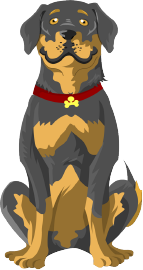 CHARACTER

5
Bruno
Bruno is a nice cross between a realistic and cartoon style. He has a lot of personality and can be used to demonstrate information in a more approachable way. He can be an avatar guide with or without voice, and provide a lot of key content.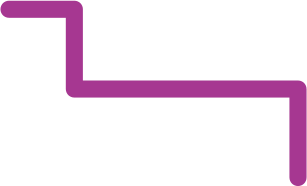 CHARACTER

6
Scooter
Scooter is a little puff ball of fun! He is definitely on the cartoon side. This style has been used with young and mature audiences. Who doesn't love and connect with a cute puppy?