You've read our articles on cost and what's included in the cost when you partner with SweetRush on a custom eLearning solution via our Custom Learning service, but did you know that we also offer alternatives to this service that might save you time and money? 
If your current budget or timeline doesn't quite match up with our Custom Learning solutions, there are other ways you can partner with us. 
In this article, we'll share three SweetRush services that offer alternative options for partnering with us to reduce the overall cost of your custom eLearning solution.
Want to refer back to this later? Download the article in full to read later or share with your team! 

Service 1: Talent Solutions
Augment Your L&D Team with Award-Winning SweetRush Talent
Don't need the full SweetRush experience? No worries! You can augment your team with our experienced L&D staff through SweetRush Talent Solutions. We'll place talent to work as part of your team through our talent acquisition service.
One of our most popular placements is a "one-person-band"—a multi-talented eLearning creator who can do the instructional design and writing and also assemble the eLearning course in your preferred authoring tool.
How did this service come about? We heard a need over and over when working with our client-partners. We discovered many of our client-partners needed temporary L&D talent to fill gaps directly on their teams rather than working with an external custom eLearning partner. We happily filled the gaps for them in-house, created innovative workshare models, and our staff augmentation service evolved naturally.
Here's how SweetRush Staff Augmentation has helped these L&D professionals.
An instructional designer had to take unexpected family leave and needed us to find someone to step in and cover her work for their team so they wouldn't miss project deadlines while she was out. 
A new L&D manager needed to hire a team but wasn't quite sure what roles she needed until she got her arms around the business needs. We set her up with a team with diverse skills so that she could safely experiment with different roles and skill sets. She later ended up transitioning quite a few of the temps to her full time team!
With years of experience shaping the right team for every project, we excel at finding superior talent and onboarding and mentoring them for success. And because we also create custom learning solutions, we deeply understand your work and the temporary talent you need.
We are thrilled to be able to help our clients with their talent management challenges.

Service 2: Good Things
A Thank-You to Nonprofit Organizations
SweetRushians are do-gooders at heart because we know that Good Things Change the World. Over the years, we've had the opportunity to help nonprofit organizations that are doing good in the world with some of our most meaningful projects.
We have unending respect for nonprofits that focus on helping others. Thankfully, we have a craft that can be applied to doing good for them (which is one of the reasons we love what we do so much). 
If we can help and participate in these efforts to help you help the world, we'd be honored to do so at an adjusted rate because we know that education- and behavior-changing messages are powerful tools.
Please reach out if we can help. If you work for a nonprofit, we are happy to offer a discount on our services. It's truly our pleasure and our mission to help change the world for the better.

Service 3: CoDesign or CoDevelopment 
Pick Your Level of Involvement 
Don't need SweetRush to build the entire project from start to finish? An easy way to cut costs on your custom eLearning project is to pick your level of involvement, meaning you can choose from the following scenarios below.
We design, you build (aka Phase 1 projects)
If you want to save on cost, we can help you come up with a solution design blueprint and then hand it back to you to build yourself. Developing the solution yourself is a significant way to cut costs while still getting expert help with the analysis and design portion of the process.
In this scenario, SweetRush creates the design work (blueprint) of your solution and hands it back to you, and then you build it. This usually happens in one of two ways: 
Collaborate on a new learning solution together
Reimagine your existing training

 

Collaborate on a new learning solution together
Do you need help coming up with a new solution for a learning need? Maybe you have some content but aren't sure what to do with it? Are you completely open to suggestions? 
If you answered Yes, our CoDesign service may be right for you! 
CoDesign is our proven, effective, inclusive (and dare we say, fun?) method of applying design thinking to learning and development. 
With CoDesign, not only do you get a team of experts to ideate with, but we also include your learners in the equation, so we design a solution that's right for them. 
The CoDesign process begins with a live needs analysis to understand your unique business and learner needs, constraints, goals, and desired outcomes. We then take things a step further by codesigning a solution with your dedicated team. 
In this model, you and your CoDesign team ask the question "How might we…?" to solve different challenges. This open mindset and curiosity helps determine the right solution for your organization and needs. 
If this sounds like something you'd like to explore, we'd love to hear from you.

If you don't need SweetRush for the design and you want us just for development of the solution, that's another option. And who doesn't love options!?

You design, we build
Do you want us to build a solution that you've designed? Need an extra pair of (or dozen) hands to build your blueprint? In this instance, you can hand over your design to us! YOU dream it, WE build it.

Since you've likely already done the needs analysis on your own to create your blueprint, we can skip that part when we step in. You have a clear idea of what you want your solution to look like and don't need our help with analysis or ideating. We're happy to oblige.

We'll get right to the developing phase. We can quickly and easily storyboard your blueprint for you. Then, we'll start developing and building to create the custom eLearning solution you've dreamed up.

Don't see the exact co-development option you're looking for? Our solutions are customizable to your needs. Whether you want us to participate from start to finish or just at the start or at the end, we are flexible and adaptable to your needs. 
So, to sum up, you have several solid options and alternatives to save cost. Better yet, each option ensures the same level of quality that people have come to expect from us but at a lower cost. 
If you're interested in pursuing our custom eLearning solutions, let's talk and figure out what works for you, your organization, and the challenge(s) you're trying to solve through training. 
We're here for you!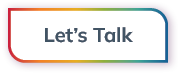 ---
Additional Resources to Help You Decide 
Still weighing your options?
If you're not quite ready to make a decision yet and are still in research mode, we've also got your back with these articles. 
👀 Want to know the price tag? Read What Does a Custom SweetRush eLearning Solution Cost? to peek behind the curtain on cost calculations.
👀 Want to know exactly what you're paying for? Read What's Included in the Cost of My SweetRush Custom eLearning Solution? to find out exactly what bang comes with your buck!
👀 Weighing the benefits of custom eLearning vs. off-the-shelf solutions? 
Read Off-the-Shelf vs. Custom eLearning Solutions: Which Is Best? for an honest look at the pros and cons of each option.
Read Buy, Build, or Blend? Use Cases for Off-the-Shelf and Custom eLearning to find out when it makes the most sense to buy off-the-shelf vs. building custom learning vs. a blend of both options.
Send us your questions
Did we miss anything? What other questions would you like us to answer? What other articles can we create to help you make more informed decisions? 
Get in touch and we'll do our best to answer them for you!