In the following culture change case study, you will learn more about the concept of the culture change journey. It's important to recognize that every organization whose leadership chooses to embark on such a journey has different intentions and approaches toward cultural transformation. There is not just one way but many ways to successfully work with your organizational culture. 

Volvo IT is a global company based in Gothenburg, Sweden. Its primary role is to provide IT services and support teams to the global network of Volvo industries. It worked proactively with its culture starting in 2000, led by a full-time Culture Manager who was a nonvoting member of the executive team. 
This culture change case study covers Volvo IT's cultural transformation and development journey over 11 years (2000–2011).

The fundamental intention and belief with this Culture Ambassador Program was to empower and train all formal and informal leaders to develop their capability to grow a desired culture. It was an ongoing journey to find, define, grow, and care for their espoused core values.
The culture work's focus evolved as Volvo IT responded to the changing market conditions, strategic ambitions, and needs of the organization, employees, and stakeholders.
Here are the themes that emerged over the years in the company's culture change journey through: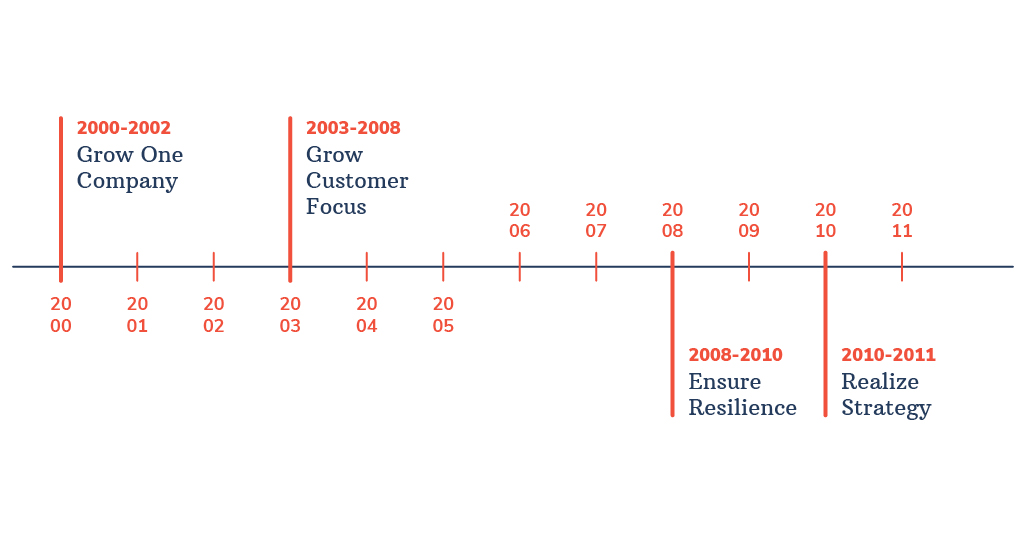 GROW ONE COMPANY:
THE VOLVO IT IDENTITY (2000–2002)
At the start of the journey, Volvo IT was a newly formed company created by consolidating the IT departments from seven Volvo business units plus the Group IT department. The first challenge was to form a shared culture for the new organization that was mainly in Sweden, Belgium, and the United States. Teams were identified with their old business units, so there wasn't a shared identity. This led to internal positioning and competition. The company's key challenge was to develop a shared set of values and culture among the dispersed teams and create one Volvo IT identity.
GROW CUSTOMER FOCUS 
(2003–2008)
Once the cultural norms had been established internally, Volvo IT began to focus externally. After it became a separate entity from Volvo, the former internal relationships turned into customer/supplier relationships, which called for new behaviors and attitudes. Additionally, Volvo IT started serving external customers. During this period, Volvo IT grew from 3,000 employees to 7,000 employees at its peak in 2009.
ENSURE RESILIENCE:
CULTURE IN DOWNTURN (2008–2010)
As soon as the financial crisis hit, business at Volvo and Volvo IT declined. Volvo IT had to make urgent decisions to cope with the recession. Consequently, it let go 2,000 of its 7,000 employees and consultants in six months' time to adjust to reduced business volume. While it was a difficult time, leadership was conscientious about living their values to maintain their desired culture and not erode trust. Employees knew that it was a matter of long-term sustainability. Employee satisfaction rates remained around 90%.
REALIZE STRATEGY:
CULTURE AS AN ENABLER (2010–2011)
Once the market began to recover, Volvo IT grew again, reaching 7,000 employees and contractors in 2011. During this period, the focus of the company was on fulfilling its strategy while continuing to develop and care for its culture.

THE OUTCOME
Volvo IT maintained extraordinarily high levels of employee satisfaction, even when it had to reduce its staff by 2,000 employees. Its Employee Satisfaction Index remained around 90% over five years.
Customer satisfaction increased more than 30% during this decade. Several customers surveyed had 100% satisfaction. 
Project delivery precision improved 55% to 90%. 
The company was selected as best in class for most attractive IT employer (rated by Universum).
Volvo IT's culture change case study is proof of the power of commitment to the culture change journey.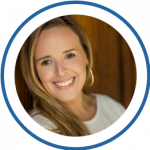 In 2017, Ashley Munday, Former Director of Thrive by SweetRush, and Tor Eneroth, Director of Cultural Transformation at Barrett Values Centre, wrote an eBook as a resource and workbook for leaders to get started on the culture journey in a meaningful and tactical way. To accommodate as many leaders as possible, we have converted the content into a series of articles that can be read piece by piece and will be publishing them on a weekly basis. We invite you to consume the material at your own pace and welcome your feedback and questions along the way. Thrive by SweetRush is now known as Transforming Leaders and Culture (TLC) by SweetRush. Please reach out to begin transforming your organization today!


If you're reading this series, we know you are a leader who understands and cares about the way your organization's culture supports its people and its purpose—for that, we thank you! Check out the other articles in this series:
Culture Change Case Study: Volvo IT