Last week, we continued our journey through the components necessary for growing your desired culture and focused on Roles for Supporting Culture. Today, we continue with Defining and Growing Your Culture.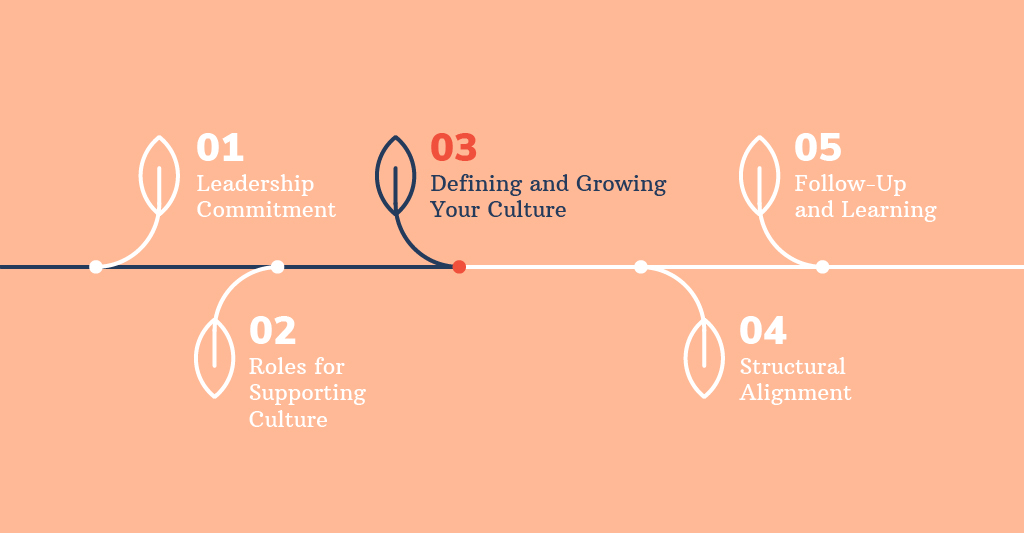 Defining and Growing Your Culture
Many leaders think culture is created by defining core values and implementing them. It's so much more than that. The real work is to align the different aspects of your culture. Creating your desired culture should be engaging, tangible, and visible in daily interactions. It requires a systematic approach to make this happen.
SHARED VISION AND MISSION
Everything starts with clear intention. It is critical to involve the whole organization in defining the vision and mission. This will define organizational culture and strategy.
Related exercises: 4 Whys from the book Get Connected (pp. 75–103)
CULTURE MEASUREMENT
Baseline measurements will help you understand where you are and where you want to go. These should be repeated annually or semiannually to track your progress. This includes existing/traditional "output" and "outcome" measurements, along with the more "causal" culture measurements (Barrett, The Values-Driven Organization, Second Edition, 2013, pp. 43–44).
Barrett Values Centre's Cultural Values Assessment (CVA) is one of the most comprehensive "causal" measurements available.
DEFINE WANTED BEHAVIORS/ACTIONS
The results of the culture measurement should be shared with teams throughout the organization. Groups then discuss the results to reflect on strengths, weaknesses, and opportunities. In these workshops, teams define wanted norms and behaviors.
Related exercises and worksheets: From CVA to Action from the book Get Connected (pp. 52–55, 129–145).
HANDLE DYSFUNCTION
Issues in your culture inhibit a team from effectively executing your strategy. Address the dysfunction by creating a clear plan of action, detailing the values and behaviors that you want to establish.
Related exercises and worksheets: From CVA to Action from the book Get Connected (pp. 52–55, 129–145).
ALIGN STRATEGY AND CULTURE
Each of your strategic initiatives should include a connection to culture. How do you want people to do this work? How does it relate to the values, vision, and mission of the organization? How does it relate to your desired culture?
CONTINUOUS DIALOGUE
You need to make sure that you invest time for daily and continuous dialogue about desired behaviors.
True dialogue enables people to internalize the values and concepts and makes it more likely that they will be engaged going forward. It is the departmental manager's responsibility to make sure time and space are provided for continuous dialogue.
FROM CVA TO ACTION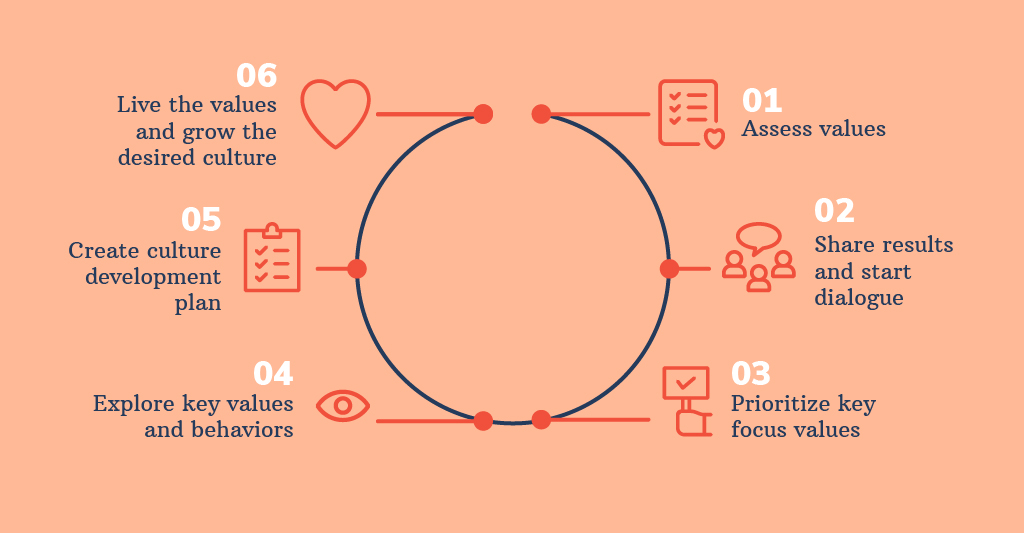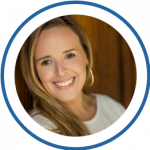 In 2017, Ashley Munday, Former Director of Thrive by SweetRush, and Tor Eneroth, Director of Cultural Transformation at Barrett Values Centre, wrote an eBook as a resource and workbook for leaders to get started on the culture journey in a meaningful and tactical way. To accommodate as many leaders as possible, we have converted the content into a series of articles that can be read piece by piece and will be publishing them on a weekly basis. We invite you to consume the material at your own pace and welcome your feedback and questions along the way. Thrive by SweetRush is now known as Transforming Leaders and Culture (TLC) by SweetRush. Please reach out to begin transforming your organization today!


If you're reading this series, we know you are a leader who understands and cares about the way your organization's culture supports its people and its purpose—for that, we thank you! Check out the other articles in this series:
Growing Your Desired Culture: Defining and Growing Your Culture