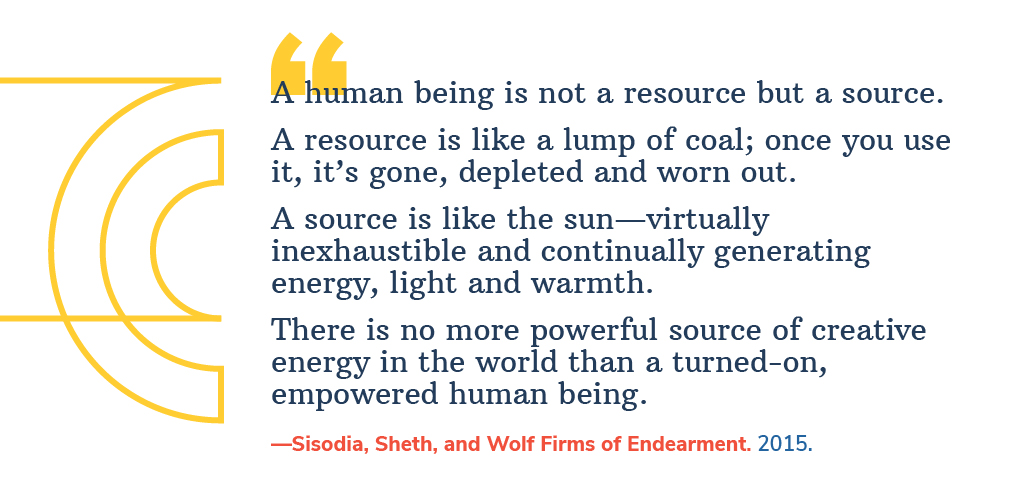 I have traveled around the globe and have eaten a simple rice dish while sitting on the dirt floor of the home of an Indian brickmaker, a woman who lived in abject poverty and had many reasons to be unhappy but was not. Ironically, some of the most miserable people I have met are managers and knowledge workers in North America, people who seemingly have many reasons to be happy. This fact is part of what makes culture change in organizations so fascinating and important. 
Aon Hewitt defines employee engagement as "the level of an employee's psychological investment in their organization." In its 2017 Trends in Global Employee Engagement report, the company noted that North American engagement rates have dropped to 64% and that only 59% of employees are committed to stay with their organizations. Have you simply accepted attrition or "churn" as your new normal?
We have lackluster engagement amid rapidly changing market conditions that require companies to innovate and adapt quickly. We live in critical times of change, with economic, geopolitical, and environmental factors influencing business decisions each day. Despite the need for rapid change, 70% of change management initiatives fail. Is it any wonder given the engagement levels? It seems we are doing a poor job engaging the hearts and minds of employees. When was the last time you experienced a top-down mandate or one-way communications inspiring change and action?
Culture is often believed to be a magic ether that permeates the right organizations or prescriptive rules that dictate an ideal model. Leaders are left to their own devices to work with culture. Top teams often create a list of values without understanding how to integrate them in a meaningful way, or they develop ad hoc promotional materials, trainings, or initiatives that don't create cohesive change. So how can corporate culture be changed? 
Questions about meaning, motivation, and culture have defined my life's work. Corporations are some of the most powerful systems on the planet, and I have witnessed and facilitated true transformation among teams and across large organizations in my previous role at Barrett Values Centre. Nedbank in South Africa, for one, turned its organization around completely, going from near bankruptcy to thriving revenues, high engagement, and extraordinary cultural health measures. I continued this work as an independent consultant to national and global organizations until I had my own personal transformation when my son was born and I took time off to be with him.
What excites me about our work at Thrive by SweetRush is that this company has always put "engaging hearts and minds" front and center. The first time I saw the recruitment video we produced for Cisco engineers, I wanted to apply to be one! Paired with deeper culture work and a true understanding of how change can be successful, SweetRush can now impact employee performance in ways that our clients have not seen before, and this, to me, is so exciting. We have the ability to affect culture change in organizations!
In 2017, Tor Eneroth, my former colleague at Barrett, and I wrote an eBook as a resource and workbook for leaders to get started on the culture journey in a meaningful and tactical way. We realized it can be difficult for executives to find the time to consume an entire book at once, so we converted it into a series of articles that can be read on a weekly basis. It is directed to leaders in larger organizations, but the lessons are applicable to anyone who manages a team.
Work with culture change can be done at an executive level as well as within a small group. Aligning culture with strategy is a powerful enabler for any team.
My hope is that you will use this series of articles to identify your next steps in fostering a vibrant, high-performing work culture. Please reach out if you have any questions or if I can be a resource to you as you embark on this important journey.
Cultural capital is a fundamental driver of financial performance. Building it is good for the bottom line and for humankind.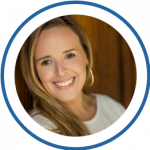 In 2017, Ashley Munday, Former Director of Thrive by SweetRush, and Tor Eneroth, Director of Cultural Transformation at Barrett Values Centre, wrote an eBook as a resource and workbook for leaders to get started on the culture journey in a meaningful and tactical way. To accommodate as many leaders as possible, we have converted the content into a series of articles that can be read piece by piece and will be publishing them on a weekly basis. We invite you to consume the material at your own pace and welcome your feedback and questions along the way. Thrive by SweetRush is now known as Transforming Leaders and Culture (TLC) by SweetRush. Please reach out to begin transforming your organization today!


If you're reading this series, we know you are a leader who understands and cares about the way your organization's culture supports its people and its purpose—for that, we thank you! Check out the other articles in this series:
Culture Change in Organizations Begins Within