In the following changing corporate culture case study, you will learn more about the concept of the culture change journey. It's important to recognize that every organization whose leadership chooses to embark on such a journey has different intentions and approaches toward cultural transformation. There is not just one way but many ways to successfully work with your organizational culture.
"I believe that the culture of our business is critical to its success. We monitor our culture using an annual process of engagement with all our people—the Barrett Cultural Values Assessment. Managers all around the organization are tasked to address issues raised. … We understand and believe in the importance of putting our customers at the heart of our business and creating the right culture and behaviors to support our vision of becoming our customers' most trusted partner. This will continue to be critical to our success as we head into the future."
—Julian Roberts, CEO, Old Mutual PLC

Old Mutual Group is a leading international long-term savings, investment, and protection group. Three of Old Mutual Group's well-known brands at the time of writing are Nedbank, Old Mutual, and Skandia.
Transformation and culture change across all the Old Mutual Group businesses started with Nedbank in 2005. It became group-wide when the aspiration of becoming "our customers' most trusted partner" was articulated as part of the Old Mutual Group vision in 2010.
Work was done with the executive leadership teams to increase self-awareness, build trust in relationships, and cascade a practice of strategic storytelling. Organizational structures and processes were aligned to support the development of the desired culture from the top down, including the group operating model, performance management, selection assessment, leadership development, and, most recently, the incorporation of cultural entropy levels (a measure of dysfunction) into the long-term incentive plan for executives. Staff members were confident the organization was taking its values and culture seriously.
Recognizing that working with the top leaders would not be enough to catalyze and sustain the change in the geographically dispersed teams, Old Mutual began to embed a capacity for culture change into the business via the introduction of Culture Leads, first in its UK-based Wealth business and later in the South Africa-based Emerging Markets businesses.

Culture Leads are equipped with a set of skills to support transformation and culture change in their teams. The Culture Leads are skilled in making change happen "on the ground" in their part of the business. An important aspect of the role is to both support and challenge the Executive Committee members to drive the culture change agenda and carry this agenda, or change story, further into the organization. Thus, the culture transformation is embedded throughout multiple levels in the business.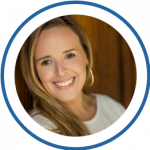 In 2017, Ashley Munday, Former Director of Thrive by SweetRush, and Tor Eneroth, Director of Cultural Transformation at Barrett Values Centre, wrote an eBook as a resource and workbook for leaders to get started on the culture journey in a meaningful and tactical way. To accommodate as many leaders as possible, we have converted the content into a series of articles that can be read piece by piece and will be publishing them on a weekly basis. We invite you to consume the material at your own pace and welcome your feedback and questions along the way. Thrive by SweetRush is now known as Transforming Leaders and Culture (TLC) by SweetRush. Please reach out to begin transforming your organization today!


If you're reading this series, we know you are a leader who understands and cares about the way your organization's culture supports its people and its purpose—for that, we thank you! Check out the other articles in this series:
Changing Corporate Culture Case Study: Old Mutual Group