If you haven't partnered with a custom learning vendor before, you might be wondering how a solution provider can create impactful learning experiences when they aren't experts in a particular industry or subject matter. 
And you wouldn't be alone. 
In fact, it's one of the questions we are asked most often—right after how much does it cost? and how long will it take? 
Though we hear this question most frequently from clients belonging to industries that are either highly technical and innovative (think: manufacturing and tech) or heavily specialized and regulated (such as finance, health care, and pharma), it's something we're also asked by those in service-based industries and those who operate in a specific niche (for example, hospitality, retail, and luxury goods/brands).   
And we totally get it. After all, we are not experts in your industry (nor would we ever claim to be). 
But we are experts in our own. 
At SweetRush, we've been designing and developing custom learning experiences since 2001. During this time, we've helped more than 300 companies across dozens of industries and sub-sectors achieve positive business results with our award-winning and impactful solutions.
How is this possible?
When you contract withSweetRush for a custom learning solution, you get a custom partnership experience in which we become a seamless extension of your team. This close partnership means the solutions we create together speak your highly technical language, represent your luxurious brand, and successfully pass all the needed rounds of review by your regulators. 
But don't just take our word for it; find out what our clients have to say about partnering with us. And read on as we share examples of our partnerships and collaborations with Fortune 500 companies and nonprofits from a range of industries. 
Our Experience: Industry-Specific
The following is just a small selection of our industry-specific custom learning solutions. Should you consider working with us, our Client Solutions team can share more examples of our work that aligns most closely with the specific challenges you're facing.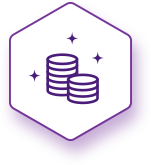 Banking and Finance
Banking example: Bankers develop empathy for their customers by experiencing first-hand their most challenging financial needs.
Our client, a multinational financial services company, identified a unique need for empathy-building skills within its customer-facing banking employees. The client noted that 80% of the employee group were either Millennials or Gen Z and how, as a result of being younger, the group lacked the life experience necessary to empathize with those customers who might have more advanced financial needs, such as:
Retirement 

Large purchases (like auto or a home)

Managing debt
The solution: A complex simulation in which employees walk in the shoes of several diverse customers and experience their financial life journeys. 
In this custom learning simulation, bankers must make tricky financial decisions as they navigate challenging scenarios. Throughout the simulation, learners experience a variety of outcomes and see how their choices affect events later on. The eLearning solution, which leverages a "choose your own adventure" format, enables employees to experience the simulation through the eyes of the customer and, in doing so, build empathy with them.
Finance example: Administrators improve communications and relationships with internal customers by upskilling their (financial) language abilities. 
Our client, a multinational professional services network, had a problem: its Finance and Administration (FA) group (administrative professionals, who provide internal support to the company's financial specialists and teams) were not conversant in their clients (financial) language. This skill gap led to inefficiencies and miscommunication.
The solution: A compelling and purposeful eLearning experience that upskills administrative professionals on key financial concepts. 
Featuring storytelling, bite-sized content chunks, engaging animations, and strong visuals, this comprehensive learning solution met its goal to close the skills gap and improve internal customer support. What's more, the program has also been accredited for CPE credit!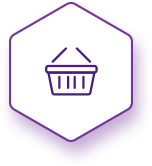 Consumer Packaged Goods (CPG)
Building brand loyalty and a sense of belonging in a global workforce.
Joining a global company with tens of thousands of employees is an exciting prospect for most new hires, but some might wonder  how they, as an individual, might contribute and make an impact. Our client, one of the world's largest snack food companies, partnered with SweetRush to tackle this very challenge. The task: to create an experience that would welcome new hires, teach them about the company and its history, and foster a sense of belonging and inclusion by empowering them to contribute to its future.
The solution: A unique and innovative experience that invites newcomers to bring their whole selves to work.
In this whimsical yet informative onboarding experience, new hires discover a love for the brand and its consumers, celebrate diversity, and unlock a pathway to becoming extraordinary! Centered around the theme 'From Unique to Extraordinary,' new hires discover how each unique individual person, product, and brand comes together to create an extraordinary company and consumer experience. New hires navigate the adventure-packed experience by visiting the "Flavor Factory," and meet a colorful cast of characters along the way. A custom mini-game allows learners to build, dress, and accessorize their own candy-themed avatars, reinforcing the underlying themes of inclusion and belonging.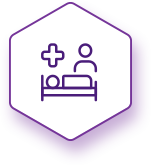 Health Care
Healthcare practitioners learn the correct way to operate life-saving "ECMO" devices. 
Our client, a nonprofit organization that supports health care professionals and scientists involved in extracorporeal membrane oxygenation (ECMO), needed a learning solution that would provide practitioners with up-to-date standards of practice as well as practical instruction for the correct use of the ECMO device. 
The solution: A comprehensive learning solution that develops, strengthens, and defines practitioners' skills. 
This comprehensive eLearning solution consists of 53 modules and covers more than 80 learning objectives foundational to adult ECMO patient care. Each module features clear instructions coupled with custom motion animations that break down this highly complex topic into short, clear, actionable steps thereby ensuring the safe, correct, and consistent use of the device. The course can also be used to prepare practitioners for an ECMO Certification Exam.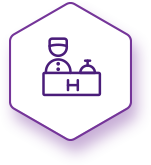 Hospitality
Corporate teams enhance their policy and decision-making practices by walking in the shoes of those they affect. 
Our client, a multinational hospitality company that manages and franchises a broad portfolio of hotels and resorts, hires thousands of new corporate team members every year, few of whom have hands-on experience working in hotels. The company's leaders wanted these new hires to gain empathy for the hotel team members whose lives are touched by the corporate rules and policies these new team members will create.
The solution: An immersive 'day in the life' business simulation that shows the impact of the policies on hotel employees.
The SweetRush XR team created a VR training experience that includes a hotel tour and three hands-on operational tasks: setting up room service trays, checking in guests, and cleaning guestrooms. This "day in the life" exercise has had a profound impact on the target audience of leaders and policymakers—with 94% agreeing that the experience increased their empathy for hotel team members.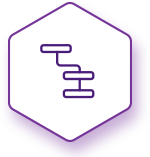 Manufacturing/Logistics
Embedding a culture of safety within the manufacturing environment.
Our client, a subsidiary of a multinational aluminum and copper manufacturing company, wanted to redevelop its existing safety training. With topics including machine safeguarding, fall prevention and protection, and working in combined spaces (to name a few), our client was looking for an experience that would embed a culture of safety and leave a lasting impact on its audience. 
The solution: An experiential learning solution that places learners in the center of the action and reveals the consequences of bad safety practices.
In this highly interactive scenario-based learning solution, learners must work quickly to identify workplace hazards and take action to prevent and avoid danger to life. Custom 3D renders of the company's manufacturing facilities dial up the immediacy by placing learners in environments that look and feel familiar. Interactive elements ensure learners remain fully engaged throughout the experience. High-quality videos featuring interviews with real employees who've been involved in or affected by workplace incidents add gravity to the experience by showing the consequences of ignoring workplace safety rules and best practices.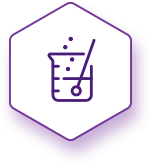 Pharma
Pharma sales reps close the deal with new product training that educates and informs.
Being a sales representative (rep) in the pharma industry is a highly complex role. Each rep must obtain a deep understanding of the product they are selling before they can approach their target audience of healthcare professionals and specialists. They must learn about the science behind each product including its application, benefits, and risks so that they, in turn, can educate their clients, earn their trust, and influence them to make a purchasing decision. Our client, a pharmaceutical company specializing in dermatological treatments and skin care products, needed a partner to develop new product training for its sales reps. 
The solution: A custom learning experience that sets sales reps up for success.  
This engaging, interactive eLearning experience blends storytelling techniques (featuring a 3D animated avatar guide) with informative videos and scenario-based knowledge checks to provide reps with the information they need to meet successfully with their clients and present the new product. Learners loved the experience, and key stakeholders told us that the training "felt like nothing they had seen before."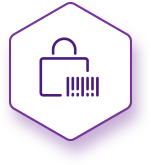 Retail
Retail store associates increase transaction values by connecting with their customers. 
Our client, an international specialty retailer and distributor of professional beauty supplies, needed to educate sales associates in 3,000 retail outlets on its new sales model. Specifically, the client wanted its associates to connect and engage better with their customers and to inspire them to purchase more. Its ultimate goal: to increase the average transaction value (ATV) of each individual sale. With little time for sales associates to step away from the sales floor, the learning solution needed to include short, impactful lessons that would be easy to access in the flow of work. 
The solution: A mobile-first learning solution that blends storytelling, simulation, and presentation to educate and inspire. 
In this custom scenario-based learning experience, learners are immediately immersed and engaged as they meet and interact with custom 3D animated characters who represent the colleagues that teach the new sales model and customers with whom they practice their skills. And the practice is paying off: Our client measured a 15% increase in ATV in those sales regions with higher course completion rates!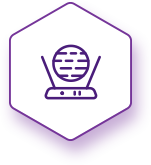 Tech
Educating the public on the wonders of the metaverse. 
A unique challenge in the tech industry is the need to train people on products and solutions that are still developing and evolving. Our client, a multinational technology conglomerate, wanted to create a training program for Coursera that would teach members of the public about the metaverse.   
The solution: A video-based digital learning solution that educates and informs members of the public on this immersive technology. 
The eLearning solution features a deep dive into the technology, functionality, and use cases of the metaverse, featuring high-end video testimonials from the thought leaders, movers, and shakers pioneering this new immersive environment. In-video questions (IVQs), aligned with Coursera's content creation best practices, check for understanding along the way. Elements such as on-screen graphics illustrate abstract concepts like the structure of the metaverse and the extended reality (XR) spectrum. 
With over 55K enrollments and counting, the program has become one of the most popular courses on Coursera's platform! In fact, at the time of writing this article, the program has received an average rating of 4.6 out of 5 stars from more than 600 users. Why not try it out for yourself?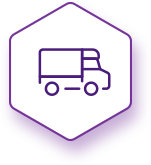 Transportation
Maintenance workers perform critical checks safely and consistently.
Our client, a US national transportations service, understands that maintenance training is essential for worker safety. Its existing instructor-led training solution was, however, in need of an upgrade. These hands-on learners loved the classroom setting and the opportunity to meet with their peers and instructors but were craving some hands-on training. Our client needed a way to provide opportunities for learners to get hands-on practice without leaving the classroom. 
The solution: A cutting-edge virtual reality training to enhance the ILT experience
This fun, memorable learning activity, part of a new and improved instructor-led workshop, is filled with interactive learning experiences to ensure that all maintenance supervisors are ready to consistently perform safety tasks. Using VR, learners practice the tasks of their job in a safe, realistic simulated environment. A game clock adds an element of excitement as learners race to correctly identify problems in the garage. 
Our Experience: Nonprofit Organizations
In addition to our work with Fortune 500 companies, we also have extensive experience partnering with nonprofit organizations to create custom learning solutions via our Good Things service. 
At the time of publishing this article, Good Things has helped no fewer than 44 nonprofit organizations educate both their internal (employee) and extended enterprise audiences on a wide-range of subjects including: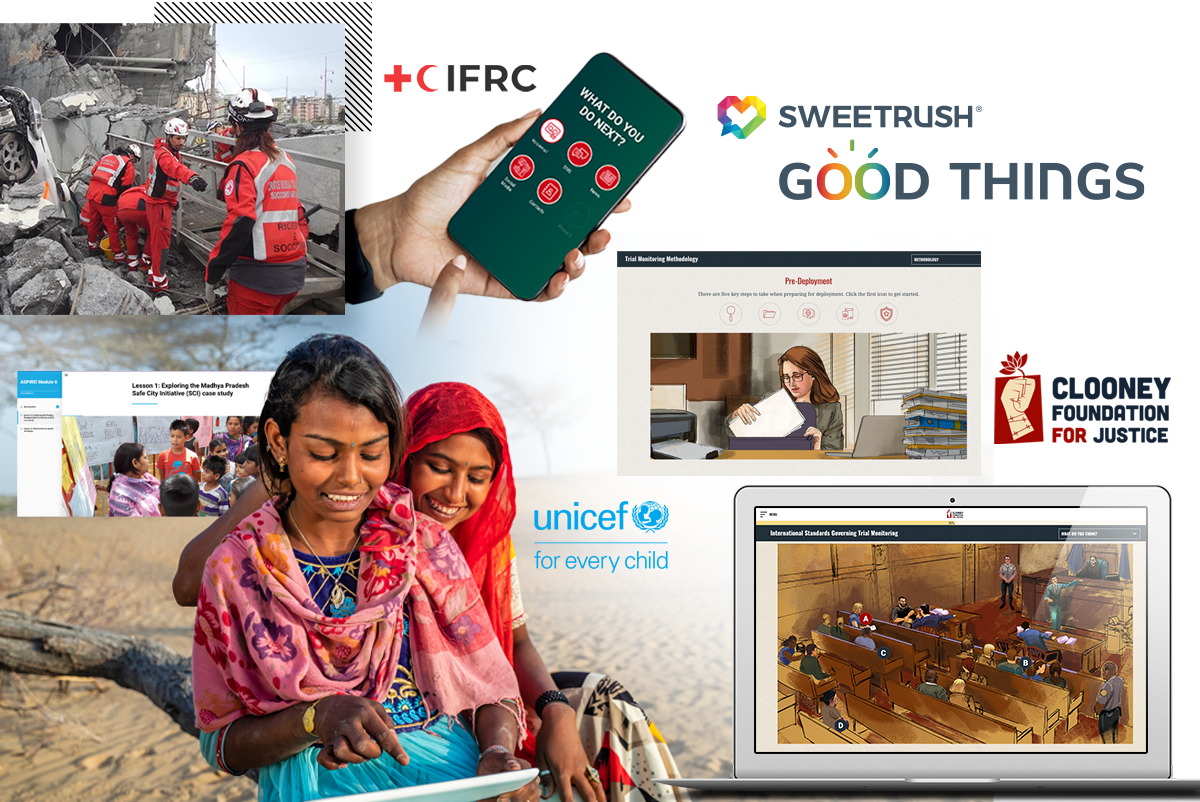 Our Experience: Certification Programs
More than a dozen clients have chosen SweetRush as their trusted partner for the development of their professional certification programs, including:
An external IT certification on Coursera

for a global technology company

A certified technician apprenticeship program

for a leading global tire manufacturer

A crisis management certification program

for staff at a global humanitarian aid organization

A re-certification program

for nurse anesthetists 
A qualification program for people managers developed in partnership with our friends at SHRM (The Society for Human Resource Management)
Our Experience: Industry-Spanning Content and Topics
We'd be remiss if we didn't mention our experience as an award-winning custom learning provider of solutions that cross industries and topics. This includes, but is not limited to, programs such as:
Competency and skill development (includes both hard and soft/

power

skills)

Compliance and safety training 

Coaching and leadership development

Diversity, equity, inclusion, and belonging

(DEIB) awareness and training

Sales and other role-based training
I hope we've been able to address any concerns you may have about our ability to create meaningful and impactful learning solutions for your industry.
Ready to take the plunge and find out more about how we can work together? Get in touch with us today and tell us more about your unique business challenge.