With the multitude of business, communication, development, and design tools that I and my colleagues use on daily basis in our ever-changing industry, one piece of software definitely stands out as the one we use most. I am, of course, talking about web browsers — the true workhorses of the cloud-dominated digital world. The web browser is where I read and compose an obscene amount of e-mail messages daily. The web browser is where I check my schedule and plan my meetings. The web browser is also where I work on most of our deliverables — be it a web-based training created in Flash or HTML5, or a business document composed using Google Docs instead of traditional Microsoft® Office. The web browser is where I work, where I educate myself, and it's also where I play and relax.
Of course, when I talk about a web browser, I am talking more about a category rather than a specific tool. In my experience it is best to have as many browsers available on your machine as possible, since the behavior of different websites — and especially of different SaaS tools — often differs depending on the browser you use. Interestingly enough, the infamous Microsoft Internet Explorer® (IE) is one browser I want to use the least because it is traditionally behind its main competitors, such as Safari or Firefox , when it comes to performance and handling the up-to-date web programming standards. Yet I find myself using it a lot because most of the web-based deliverables we produce are meant to be viewed on IE — still the favorite window into the web for the corporate world.
And on the other end of the usability spectrum lies Google Chrome, arguably the fastest, most reliable, and therefore most useful of the entire pack. Moreover, this is the browser that is native to the three most important tools I use — Gmail, Google Docs and Google Calendar — which easily justifies using Chrome as my browser of choice.
Naturally, if you use Chrome as much as I do, you simply must use the Chrome extensions — those tiny productivity gems that make us more productive, more effective, more communicative, and generally more everything… I love extensions and have long made it a habit to hunt the Chrome Web Store periodically looking for new, helpful toys.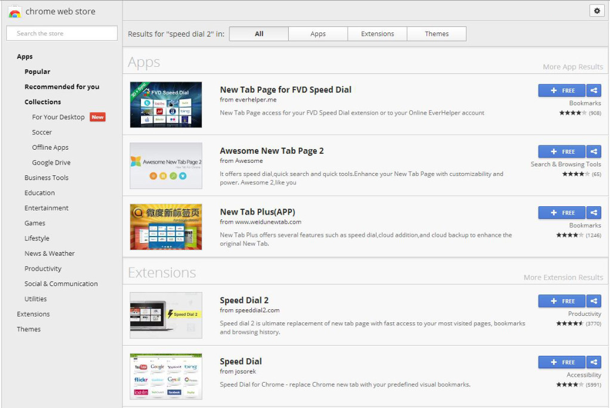 While I install a lot, I uninstall most of them pretty quickly, discovering that they are either not as good as I was hoping for or are simply not useful to me. Those that I retain, I use a lot; I find that they generally increase my productivity and my response time. My intent here is not to provide an in-depth review of individual extensions, but here is a list and a short description of the items that I use myself and can recommend to others:
Checker Plus for Gmail: A very neat utility that you can use to receive notifications and quickly respond to mail from multiple Gmail accounts from anywhere in Chrome, without opening the Gmail tab. It also comes with a system tray notification gadget.
Checker Plus for Google Calendar: This comes from the same author as the previous app and is equally useful. For example, I can access all my calendars, and also share calendars on the fly from an address bar button. It also displays the countdown to the next meeting (probably my favorite feature).
Speed Dial 2: A very effective and visual replacement of the default Chrome speed dial. This is a good way to manage your favorites. I have used it to create a group (folder) for each project, thus establishing a distinct set of quick links for each body of work.
Open TortoiseSVN for Google Chrome: This one won't help you much unless you are using Subversion as your version control system; if you do, you will appreciate the ability to open the TortoiseSVN Subversion client directly from any SVN link.
IE Tab Multi (Enhance): You will appreciate the luxury of working in Chrome while being able to test your work meant for Internet Explorer — without actually leaving the comfort of your favorite browser. IE Tab Multi successfully emulates IE, speeding up your work flow when it dictates switching between multiple browsers.
Until recently there were few others, but these are the ones that I used constantly and began relying on extensively in my work flow. That is, until they all disappeared…
Yes, disappeared! One day they all were gone. In all my years of high-tech experience, I have never seen anything like it, nor did I expect it even from Google, who constantly teaches us to expect the unexpected. At this point I am not even sure whether there was some quiet Windows update that may have caused this, or even a PC reboot. But all extensions, with the exception of Norton Toolbar (which comes with the Norton 360 Antivirus package), were gone without a trace.
Searching the Net, I immediately discovered that I was, of course, not the only victim of this atrocity, and that at different times different folks were also upset by the sudden disappearance of their beloved Chrome extensions. What was surprising is that the community of Chrome users has very little to say about the possible reason for this act, and most of the proposed solutions did not fix the problem either. The one article that came closest to resolving the issue, and tried to provide some explanation, can be found here. I hope if you've experience the same issue, this will help you. But let's get back to the main point of my blog post.
When I finally had a chance to restore my tools, I was no longer in a hurry to do so — because of the sudden improved speed of my browser. That's right: the extensions were great, but I did not realize how much they were slowing down the browser's response time until I lost them all. And once my Chrome was again "naked," it was like working on a brand new machine. It was fast — very fast!
In conclusion, I decided to be a true optimist and look at this conundrum as a win-win situation: I either have a bunch of tools that simplify my operations and add productivity, or I force myself to execute more manual operations (funny how we now think of each extra click as a "manual operation"), but do it at much greater speed and enjoy a much shorter response and load times from my main productivity tool, Google Chrome. Sure, I will continue to experiment with new extensions, but in the end I will be much more selective about those I choose to keep.
Photo Credit: gothick_matt via Compfight cc