News
Blog
Industry News
---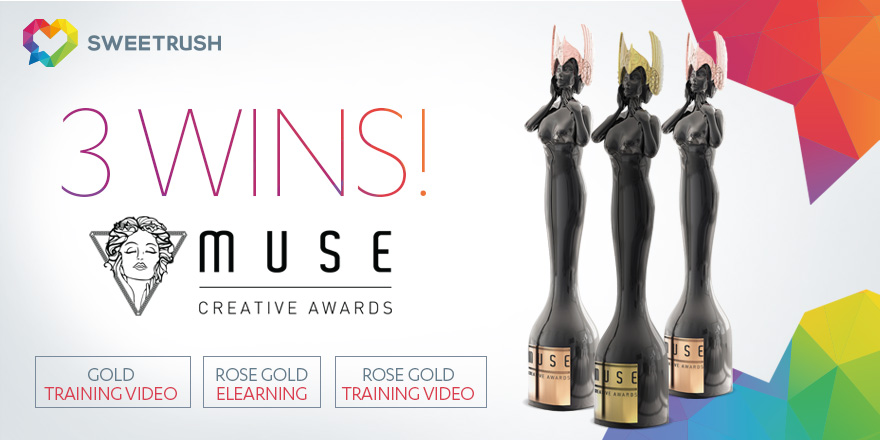 The Muse Creative Awards announced winners for 2017 and honored SweetRush Inc. with three prestigious awards. SweetRush won two awards in the Video Training category and one in the Website eLearning category.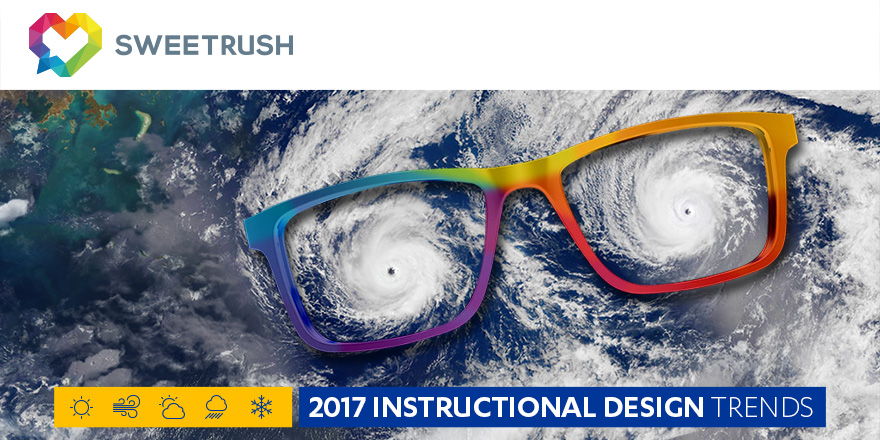 SweetRush forecasts the important instructional design trends its thought leaders believe will make an impact on corporate training this 2017.
SweetRush takes home two awards in a highly competitive field of nearly 4,000 submissions.
In this free resource, the SweetRush Talent Solutions team offers insights, tips, and best practices to help learning and development professionals interview and choose the right temporary talent.
Running a successful large-scale learning program is no easy task. It requires a program manager with great communication skills, the right tools, and the ability to orchestrate multiple teams. Orchestration and communication are the keys to success in #projectmanagement https://t.co/HT9IH1NmSW #SweetRushway — SweetRush, Inc. (@SweetRushInc) March 2, 2017 Of course, there's more to it than…
The quintessential example of a visionary is Martin Luther King Jr., who led the fight for civil rights with strength and compassion. Visionaries like King have one thing in common—they all have a clear, long-range view of how things should be. True visionaries pair their vision with their ability to manipulate a medium or system…
If you've worked in the eLearning industry for a while, it's likely you've recently (or not that recently) heard the buzzword "agile," possibly in combination with other words like "process," "production methodology," and so on. We've heard it too, I'd like to share our story, perspective, and conclusions about what "agile" means for SweetRush. As…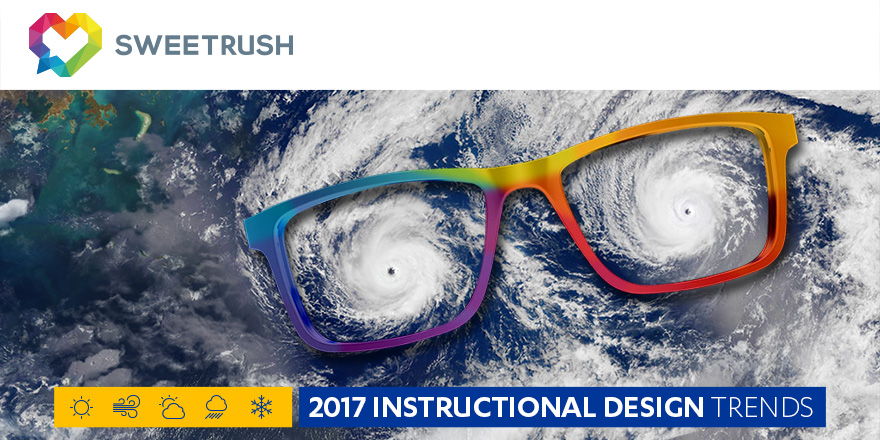 Six are the colors of the rainbow and six are the instructional design trends we highlight in our infographic below, based on SweetRush thought leaders' predictions for 2017! These are the trends we see making an impact on the corporate training and instructional design this year, driven by learner and client demand, as well as…